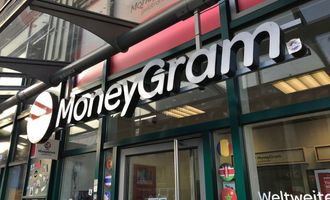 Advent reportedly in talks to acquire MoneyGram

Crispus Nyaga
MoneyGram, the cross-border money transfer company, is said to be in talks with Advent, a private equity company. In response, the company's stock has risen to the highest level since June as investors wait for more details.
Advent and MoneyGram
MoneyGram is a giant money transfer company that operates globally. The firm has a market capitalisation of more than $984 million, which is more than 250% above where it was in the same period in 2020.
This performance is partly because of the company's strong financial results. In 2020, the company's revenue came in at $1.197 billion, slightly lower than $1.2 billion in the previous year. This decline was lower than what most analysts were expecting. The firm attributed the performance to the overall uptake of its digital platforms.
The strong performance was also because of the potential for acquisition. In 2020, we reported that Western Union was considering placing a bid. This transaction did not happen.
This month, the Financial Times reported that Advent was considering acquiring the company. The two firms refused to confirm whether talks were indeed happening. Still, with interest in money transfer and other fintech solutions rising, there is a possibility that the company could attract a bid.
Little limitations for Advent
A deal by Advent would likely face minimal limitations since the two firms operate in two different industries. Unlike Western Union, Advent is a private equity company that owns companies like Five Below, Partner in Pet Food, and TransUnion.
In the past, MoneyGram attracted a bid from Ant Financial in a deal that valued the firm at more than $1.2 billion. The US government blocked the deal since Ant is a Chinese company.
The rumours of MoneyGram's acquisition comes at a time when the company is completing a $415 million refinancing deal. It also comes a month after the Department of Justice (DOJ) released the firm from deferred prosecution related to its anti-money laundering and know-your-customer checks.
Most importantly, MoneyGram and traditional firms like MoneyGram and Euronet Worldwide are facing intense competition from startups like Wise and WorldRemit. Today, Wise has a market capitalisation of more than $17 billion. This makes it a bigger firm than the MoneyGram, Western Union, and Euronet combined.
Crispus Nyaga
Crispus is a financial analyst with over 9 years in the industry. He covers the stock market, forex, equities, and commodities for some of the leading brands. He is also a passionate trader who operates his family account. Crispus lives in Nairobi with his wife and son.