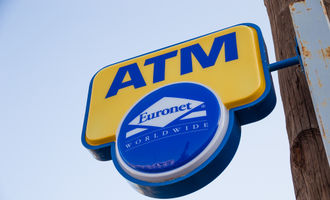 Euronet Worldwide reports strong revenue growth as demand rises

Crispus Nyaga
Euronet Worldwide reported relatively strong quarterly results as demand for money transfer services rose. As a result, its stock price rose by more than 2% in premarket trading.
Euronet earnings
The world economy expanded in the second quarter as more countries continued to reopen. This is evidenced by the falling unemployment rate in the US, Canada, and other European countries. Still, with many countries being in lockdown, demand for money transfer services continued rising.
In a press release, Euronet Worldwide said that its total revenue rose by 35% in the first quarter to $714 million. Its operating income rose to more than $30.1 million, up from a loss of more than $101 million in the same quarter last year. The firm also reported a net income of more than $8.6 million. It ended the quarter with more than $1.56 billion in cash and short term investments. In a statement, the company's CEO said:
"Our industry leading technology, expansive physical networks and continued investment in growing our digital channel presence continue to produce strong growth trends in both segments – including strong double-digit digital transaction growth rates of 74% and 51% year-over-year in Money Transfer and epay, respectively."
Euronet Worldwide is not a name many people know. Yet, the company owns some of the best-known brands in money transfer like Ria Money, ePay, and XE. 
Strong competition
Like Western Union, Euronet Worldwide has expansive brand globally. This helps its users be able to send money to most countries around the world. The firm has also invested millions in boosting its digital payment solutions. 
Still, the company is facing strong competition from new-age companies like Wise, Worldremit, Paysend, and Transfergo. In fact, in its recent quarter, Wise said that its revenue grew by more than 40%, which is faster than that of Euronet. This growth has helped Wise become a bigger firm than Euronet.
Crispus Nyaga
Crispus is a financial analyst with over 9 years in the industry. He covers the stock market, forex, equities, and commodities for some of the leading brands. He is also a passionate trader who operates his family account. Crispus lives in Nairobi with his wife and son.