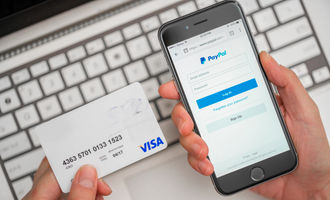 PayPal reports strong Q2 earnings but warns of slowing growth

Crispus Nyaga
PayPal, the giant payments company, had a strong quarter as demand for its services surged. However, the company expects that its business will slow down as the world economy normalizes.
PayPal earnings
PayPal was one of the leading beneficiaries of the coronavirus pandemic and the lockdowns that ensued. In a report on Wednesday, the company said that its revenue rose by 18.6% year-on-year in the second quarter. In total, the firm made more than $6.24 billion in the quarter. 
This growth happened as the company added more than 11.4 million customers in the quarter. That brought its total number of active users to more than 403 million. This makes it one of the biggest payment services company in the world.
Its total transaction volume rose to more than $311 billion, which is a sign that demand for its solutions is rising. This volume was driven by a 48% increase in merchant services volume and a 43% growth of FXN. Venmo, its peer-to-peer payment company saw its total volume rise to $58 billion. The main laggard was its partnership with eBay. In a statement, the firm said:
"We're now absorbing more pressure from eBay than we had previously expecting. We are planning for eBay's drag on our revenue growth to be greater than previously expected. The drag will amount to 8.5 percentage points of growth on third-quarter revenue, shaving off $465 million and taking revenue to an estimated $6.2 billion."
However, the firm expects that its revenue will start slowing down as the volume of transactions decline. It expects to add more than 52 million users this year and to have a revenue of more than $52 billion. As a result, the PayPal stock price crashed by more than 8% after the results.
PayPal is also betting on cryptocurrencies. The firm said that it is building a super app that will allow people to buy, send, and receive both cryptocurrencies and fiat currencies.
Other payment companies like Square, Western Union, and MoneyGram are expected to publish their results in the coming days. On Wednesday, we reported that Euronet Worldwide had recorded strong quarterly results.
Crispus Nyaga
Crispus is a financial analyst with over 9 years in the industry. He covers the stock market, forex, equities, and commodities for some of the leading brands. He is also a passionate trader who operates his family account. Crispus lives in Nairobi with his wife and son.