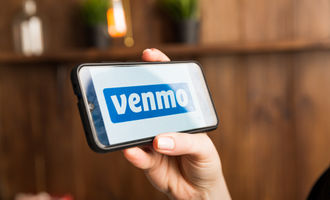 Venmo introduces a free way to buy cryptocurrencies using cash back

Crispus Nyaga
Venmo, the peer-to-peer payment network owned by PayPal, is getting more serious about cryptocurrencies like Bitcoin and Litecoin.
PayPal gets more into cryptocurrencies
The price of most cryptocurrencies like Bitcoin and Litecoin have rebounded this week. The rally accelerated on Tuesday after Venmo announced that it will expand its support for cryptocurrencies. 
The company said that it will allow users of its platform to buy digital coins automatically using the cashback they earned from their credit card purchases. These transactions will not have a fee. Instead, the company will make money using the spread, which is the difference between the bid and ask prices.
Venmo account holders will be able to buy just a handful of cryptocurrencies like Bitcoin, Ether, Litecoin, and Bitcoin Cash. The product is slowly rolling out to the new version of the app.
PayPal was relatively late to the cryptocurrency party, unlike Square. Square has become so successful in the industry such that crypto transactions make up most of its Cash App earnings. PayPal has moved swiftly to take advantage of the industry. It now allows PayPal users to buy cryptocurrencies. Venmo started to allow customers to buy, hold, and sell cryptocurrencies in April through a partnership with Paxos.
Venmo growth plans
The new decision by Venmo is part of a wider strategy for the firm to grow users of its credit card business. It is also part of the firm's decision to monetize some of its 70 million customers. Customers of the credit card typically earn between 2% and 3% when they buy online or in store. 
The process of signing up for the new crypto service is relatively easy. Customers will need to move to the Venmo Credit Card tab on their apps, accept terms and conditions, and start the process. Therefore, after cashback funds reach their accounts, the company will automatically buy for them cryptocurrencies.
Crispus Nyaga
Crispus is a financial analyst with over 9 years in the industry. He covers the stock market, forex, equities, and commodities for some of the leading brands. He is also a passionate trader who operates his family account. Crispus lives in Nairobi with his wife and son.