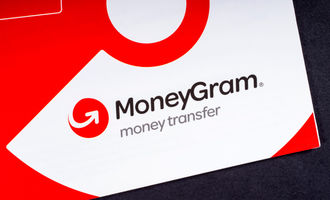 MoneyGram and Western Union restart payments to Afghanistan

Crispus Nyaga
Sending money to Afghanistan just got a little easier after Western Union and MoneyGram restarted their services. 
MoneyGram and Western Union
Western Union (WU) and MoneyGram are some of the biggest money transfer companies in the world. The two companies suspended their services in Afghanistan two weeks ago to avoid sanctions from the United States government. This happened after Kabul, the country's capital city fell to the Taliban.
In addition, the companies said that they needed assurances that their local banking partners in Afghanistan had enough liquidity. Most banks in the country have started to reopen with limits on withdrawals.
The two companies were not alone. According to the Wall Street Journal, local hawaladars also scaled back their services in a bid to avoid US scrutiny. This disruption choked a major source of Afghanistan's income, which is estimated to be about $790 million.
On Thursday, Western Union announced that it would restart payments to Afghanistan. MoneyGram International followed with a similar announcement. A company's spokesperson said:
"Western Union is pleased to share that it is resuming its money transfer services into Afghanistan, starting September 2, so that our customers can once again send money and support their loved ones at this time."
In another statement, Western Union's president for EMEA said:
"We've engaged with the U.S. government, which has conveyed that allowing humanitarian activities, including remittances, to continue are consistent with U.S. policy."
Hawalas to take a prominent role
Analysts expect that hawalas will now play an important role in moving money in Afghanistan. The process is fairly simple. For example, a person in New York gives $500 to a local hawala dealer to send to a friend in Kabul. 
The dealer will then contact a local dealer in Afghanistan, who will deliver the funds to the friend. In this case, the dealer in New York owes the dealer in Kabul $500. This "debt" will then be repaid in other forms such as when there is a similar deal in the other opposite direction.
Crispus Nyaga
Crispus is a financial analyst with over 9 years in the industry. He covers the stock market, forex, equities, and commodities for some of the leading brands. He is also a passionate trader who operates his family account. Crispus lives in Nairobi with his wife and son.