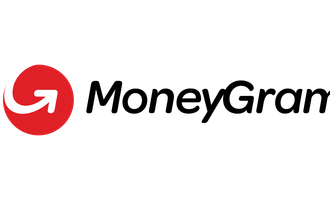 MoneyGram and Western Union to lose millions after El Salvador Bitcoin move

Crispus Nyaga
MoneyGram and Western Union are set to lose big after El Salvador became the first country to make Bitcoin a legal tender. 
Western Union and MoneyGram and El Salvador
El Salvador became the first country to accept Bitcoin as a legal tender this week. At the same time, the country's government decided to acquire Bitcoin worth more than $20 million. This decision means that the country's residents will be at a position to use Bitcoin to pay for corporate and government services. Those who wish will also be able to pay taxes using the digital currency.
If Bitcoin becomes successful, it means that companies like Western Union and MoneyGram will suffer greatly. According to CNBC, the real figure will be close to $400 million per year. Another estimate puts the figure to close to more than $1 billion.
The estimate is based on the total volume of funds that move from around the world to El Salvador every year. The country has more than 2.5 million people in the diaspora. These people sent about $6 billion back home, making it the biggest source of foreign currency. 70% of the country's citizens receive funds from abroad every year. And according to the central bank, 60% of these funds come from remittances companies like MoneyGram and Western Union. In a statement, an analyst told CNBC that:
"It won't be overnight; 100% of remittances aren't going to move to the Chivo app tomorrow. These things take time, and people naturally worry about trying new things with money. But the current fee levels of charge for remittances are going to prove unsustainable."
Big challenge for Bitcoin
Still, some analysts believe that Bitcoin will have a minimal impact on remittances companies like MoneyGram. First, Bitcoin is one of the most volatile currencies in the world. For example, this week, the value of Bitcoin dropped from more than $52,000 to about $46,000. As such, there is a likelihood that many people will prefer the safety of fiat currencies rather than Bitcoin.
Second, many people in El Salvador are unaware of Bitcoin and have no access to the financial market. A recent report said that 70% of them don't have access to traditional financial services. But these services are needed to operate Bitcoin.
Crispus Nyaga
Crispus is a financial analyst with over 9 years in the industry. He covers the stock market, forex, equities, and commodities for some of the leading brands. He is also a passionate trader who operates his family account. Crispus lives in Nairobi with his wife and son.