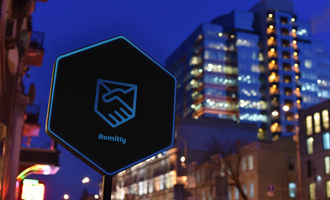 Remitly starts roadshow for its $294 million IPO

Crispus Nyaga
Remitly has launched the roadshow for the proposed Initial Public Offering (IPO). Based on the paperwork filed with the Securities and Exchange Commission (SEC), it aims at raising $294 million.
The fintech startup will offer 7 million shares in the form of common stock at an offering price not exceeding $42 per share. The application includes listing the stock on Nasdaq Global Select Market with 'RELY' as its ticker symbol.  
Besides, the over 5 million common stock shares that the firm's management intends to avail is expected to raise an additional $216.8 million. However, these returns will not reach the company.
Goldman Sachs and J.P.Morgan are the leading book-running managers for the IPO. Besides, William Blair, Citigroup, and Barclays will be joint book-running managers.
Remitly's Steady Growth
Remitly is a cross-border payments company founded in 2011. Over the years, it has expanded its customer base to over 5 million users. Individuals in about 17 countries, including Canada and the United States, are able to send money to recipients in over 100 countries worldwide.
Notably, the firm's global network has more than doubled since the commencement of the coronavirus pandemic. During that timeframe, its mobile wallet network has also broadened by over 100%.  
The IPO comes four months after Visa made a significant investment in the company. The funding was aimed at expanding the firm's global money transfer network. This includes the integration of Visa Direct, which allows customers within the United States to transfer funds to Visa debit cardholders in different parts of the world.
Notably, Remitly is not the only money transfer firm with intentions to go public. One of its key competitors, WorldRemit, is in talks with investors to raise funds ahead of a probable IPO. The offering may take place as soon as next year.
Crispus Nyaga
Crispus is a financial analyst with over 9 years in the industry. He covers the stock market, forex, equities, and commodities for some of the leading brands. He is also a passionate trader who operates his family account. Crispus lives in Nairobi with his wife and son.