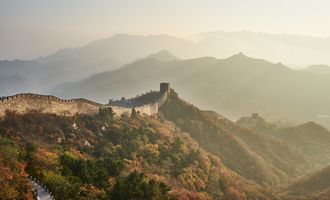 China's XTransfer becomes the latest unicorn company

Crispus Nyaga
XTransfer, a leading Chinese cross-border payments company, became the latest unicorn after it raised $138 million.
New unicorn
XTransfer is a leading Chinese cross-border and compliance company founded in 2017. It offers foreign trade collection, multi-currency exchange, and a risk management service. Over the years, it has grown its customer base to more than 150,000 small and medium-sized businesses.
In a statement this week, the company said that it had raised a $138 billion Series D fund from a group of venture capital companies led by D1 Capital Partners. 
This new fundraising pushed the company's valuation to more than $1 billion, making it a unicorn. Its other investors were Yunqi Partners, Telstra Ventures, and MindWorks Capital.
Growing industry
XTransfer operates in a relatively fast-growing industry globally. In the past few years, many western cross-border payment companies like Wise, Remitly, and Paysend have grown from relatively small firms into multi-billion dollar companies. The Covid-19 pandemic accelerated the trend to online cross-border solutions.
XTransfer also targets the fastest-growing economy in the world. Recent data by the Chinese statistics agency showed that the country's exports and imports jumped by more than 23% in the first eight months of the year. This growth has pushed the total cross-border payments to a record high.
At the same time, the funding comes at a time when the Chinese government is cracking down on the technology sector. In the past few months, the government has cracked down on companies like Alibaba, Tencent, and Meituan. 
Indeed, according to the Financial Times, the government is considering breaking up Alipay, a company owned by Ant Financial. The government will break Huabei, a traditional credit card company and Jiebei, a company that provides unsecured loans. Are you in the process of sending money to another country? At , we can help you save money by showing you the transaction costs charged by hundreds of companies.
Crispus Nyaga
Crispus is a financial analyst with over 9 years in the industry. He covers the stock market, forex, equities, and commodities for some of the leading brands. He is also a passionate trader who operates his family account. Crispus lives in Nairobi with his wife and son.