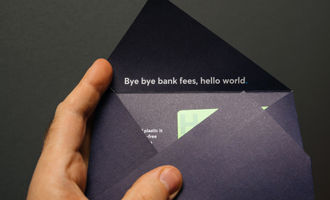 Wise share price craters as growth worries remain

Crispus Nyaga
Wise, the fast-growing payment company, had a strong quarter as demand for money transfer services increased. The company's volume rose by 36% while its revenue rose by 25%.
Wise Q2 results
Wise, formerly known as TransferWise, saw increased demand in the second quarter of the financial year 2022. In total, the company's volume rose by 36% YoY to more than 13.2 billion pounds. The firm's volume at the same time last year was about 16.4 billion pounds. 
This volume translated to revenue of 132.8 million pounds, which was also better than what most analysts were expecting. Its revenue was about 105.9 million pounds in the same quarter last year. The company achieved these results even after it reduced prices for about 1.7 million customers in the quarter.
At the same time, the company managed to improve the speed of transactions. About 40% of all its transactions were delivered instantly, up from about 38% in the first quarter. The company also boosted its partnerships, enabling customers to send money to mobile phone users in India. In a statement, the company's CEO said:
"Wise's mission is to make moving and managing money across borders faster, easier, cheaper and more transparent for everyone, everywhere. During the quarter we made strong progress: we dropped prices faster than hoped, our payments got faster, with more features for businesses, and we launched our exciting new 'Assets' feature for customers in the UK."
Stock reaction
The Wise share prices reacted negatively to the company's trading statement. It dropped by more than 6% on Tuesday and settled at 854p, which was the lowest level since July when it went public. This drop pushed its total market capitalization to more than 8.5 billion pounds. Wise shares have fallen by more than 25% from their all-time high.
On Wednesday, Euronet Worldwide will publish its results. The company owns Ria Money Transfer. And in the coming weeks, companies like PayPal, Western Union, and MoneyGram will publish their results.
Crispus Nyaga
Crispus is a financial analyst with over 9 years in the industry. He covers the stock market, forex, equities, and commodities for some of the leading brands. He is also a passionate trader who operates his family account. Crispus lives in Nairobi with his wife and son.