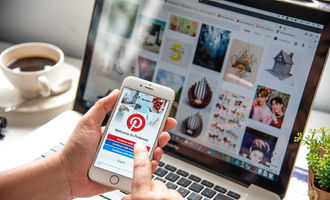 PayPal could enter the social media industry by acquiring Pinterest

Crispus Nyaga
PayPal, the global fintech giant, could be about to make its biggest acquisition ever. According to Bloomberg, the company had approached Pinterest with an offer.
Pinterest and PayPal deal
In the past two decades, PayPal has transformed itself from a small money transfer company into one of the biggest fintech firms in the world. Today, the company has a market capitalization of more than $300 billion. It generates more than $21 billion in annual revenue.
The company has achieved this growth through a combination of organic growth and acquisitions. Some of its biggest acquisitions are companies like Honey, Braintree, and iZettle.
Now, the company may be about to make its biggest acquisition ever. In a report, Bloomberg said that the company's management had approached Pinterest for a deal. The report cited people familiar with the matter. 
According to the report, the two firms have deliberated a purchase of about $70 per share. That would valie the company at more than $40 billion. As a result, the Pinterest stock price jumped by more than 20% while PayPal's dropped by more than 5%. Such an exit will be good for Pinterest, which went public in 2019 at a valuation of about $10 billion.
Any synergies
The deal will be a unique one if confirmed. For one, the two companies offer two different services. While PayPal is a payment company, Pinterest is a social media company that makes most of its money through advertising. Therefore, there are relatively few synergies in the deal.
Also, the deal would be a bit expensive for PayPal. For one, Pinterest generates less than $2 billlion in annual revenue and is still making a loss. As such, it will take decades for PayPal to recoup its investment.
At the same time, the deal will come at a time when regulators are increasing their scrutiny on mergers and acquisitions.
Crispus Nyaga
Crispus is a financial analyst with over 9 years in the industry. He covers the stock market, forex, equities, and commodities for some of the leading brands. He is also a passionate trader who operates his family account. Crispus lives in Nairobi with his wife and son.