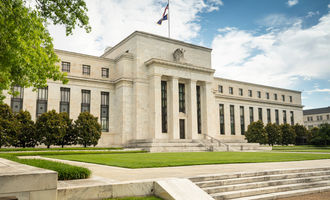 Hong Kong's XanPool raises $27 million for its crypto to fiat company

Crispus Nyaga
XanPool, a fintech company headquartered in Hong Kong, has raised $27 million as the cryptocurrency industry expands.
Crypto to fiat payments provider
The cryptocurrencies industry has done relatively well in the past few years. There are now more than 10,000 cryptocurrencies globally that have a market capitalization of more than $2.6 trillion. This valuation means that the industry is worth more than all FTSE 100 companies combined.
At the same time, the industry is evolving. The number of people opting to receive money in form of cryptocurrencies has jumped. Many companies are even opting to pay their staff using these currencies.
XanPool, a company that facilitates faster crypto to fiat settlements, has raised $27 million from venture funds. The funding round was led by Valar Ventures, Gumi Cryptos, and Antler. This round brings the total amount it has raised to $32 million. 
The company will use these funds to consolidate the company's presence across the Asian Pacific countries. It will also be used to expand its market share. Besides, the firm is already used in 12 countries and it expects that its users will rise from 500k to more than 10 million in the coming year. In a statement, the company's CEO said that:
"XanPool never touches this money, we simply make the software which allows the individual or business to automate their buying and selling, and in return earn a fee."
Crypto firms doing well
The new round comes at a time when many cryptocurrency companies are doing relatively well. On Thursday, FTX, a company that provides crypto trading services, raised more than $400 million from investors. This new round brought its total market value to more than $25 billion.
At the same time, ProShares managed to get its Bitcoin ETF running. Analysts expect that more companies will unveil their ETFs.
XanPool too is doing well. The company has more than 400 business customers like Toss, PayNow, and PayID. 
Crispus Nyaga
Crispus is a financial analyst with over 9 years in the industry. He covers the stock market, forex, equities, and commodities for some of the leading brands. He is also a passionate trader who operates his family account. Crispus lives in Nairobi with his wife and son.