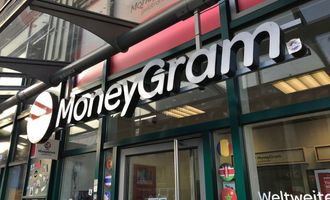 MoneyGram stock price in deep bear market after earnings

Crispus Nyaga
MoneyGram had a relatively weaker third quarter as its business experienced modestly weaker than expected results. 
Strong digital growth
MoneyGram is one of the biggest global money transfer companies. The company has outlets in hundreds of companies and it generally moves billions of dollars every month.
After experiencing spectacular growth earlier this year, there are emerging signs that the company's business is slowing. 
The company had more than $319 million in revenue in the third quarter. This revenue was about 1.1% lower than what it made in the same quarter in 2020. At the same time, the revenue was about $10 million lower than where analysts were expecting. 
Still, there were some bright spots in the company's report. For example, its digital transactions have grown so fast such that they account for about 30% of total revenue. These digital transactions were about 229% above where they were in 2019. 
In total, its money transfer revenue was abou $296 million while its investment income came in at about $1.9 million. The firm made a gross profit of $149 million. In a statement, Alex Holmes, the firm's CEO said:
"Our recently announced partnership with Stellar Development Foundation and Circle's USDC stablecoin for blockchain based payments, is a bold step in meeting the demands of a new fast-growing global consumer base."
Competition rising
The biggest challenge for MoneyGram and similar companies is that competition is rising. In the past few years, many small, fast-growing, and well-funded companies have taken a market share from traditional firms. These companies include the likes of Wise, WorldRemit, and Remitly.
At the same time, many neobank companies have come up. These include firms like Dave, Nubank, and Chime. While their core service is banking, these companies have also expanded into money transfer. Besides, with interest rates so low, these companies revenue from money transfer has become an easy way for them to make money.
These challenges are reflected in the companies' share prices. The MoneyGram stock price has crashed by more than 45% from its year-to-date high while Western Union's has dropped by about 28%.
Crispus Nyaga
Crispus is a financial analyst with over 9 years in the industry. He covers the stock market, forex, equities, and commodities for some of the leading brands. He is also a passionate trader who operates his family account. Crispus lives in Nairobi with his wife and son.