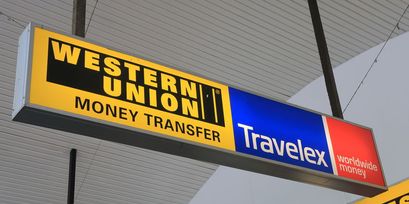 Western Union stock sinks after weak Q3 earnings

Crispus Nyaga
Western Union stock price crashed to the lowest level since March 2020 as the market reflected on the company's quarterly earnings. The share price has crashed by more than 34% from its highest level this year, bringing its market capitalization to more than $7.1 billion.
Western Union earnings
WU is one of the biggest money transfer companies in the world. It moves billions of dollars globally per month and then makes money through its fees. It has a presence in more than 150 countries.
Western Union had a relatively difficult quarter as its pandemic growth decelerated. The company announced that its revenue rose by about 2% in the third quarter to more than $1.2 billion. This was lower than what analysts were expecting by about $33 million. 
The small revenue growth was mostly because of the company's digital division. Its revenue rose by 15% while its business solutions rose by about 31%. The company attributed the relatively weak performance to the labour market. Specifically, it pointed to the fact that migrant workers were substantially lower than they were in 2019. On margins, the CEO said:
"We continue to invest in expanding our payment capabilities to provide our customers and partners with additional options and convenience across platforms, devices, borders, and currencies."
 Competition is rising
The main challenge for Western Union and other traditional companies is competition. In the past few years, the number of companies offering these services has grown substantially. They include companies like Wise and Remitly. At the same time, many neobanks like Nubank and Revolut have been moving into the money transfer industry as well.
Another key challenge is cryptocurrencies. In the past few years, more people have preferred cryptocurrencies as a money transfer option. They see them as being cheaper and more reliable.
Crispus Nyaga
Crispus is a financial analyst with over 9 years in the industry. He covers the stock market, forex, equities, and commodities for some of the leading brands. He is also a passionate trader who operates his family account. Crispus lives in Nairobi with his wife and son.