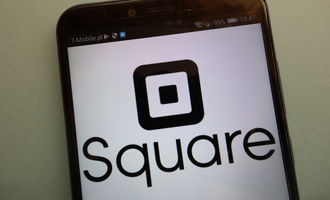 Square stock sinks as revenue growth slows

Crispus Nyaga
Square, the fast-growing fintech company, had a relatively weak third quarter. As a result, the stock declined by more than 4% on Friday. It had already declined by more than 14% from its highest level this week.
Square earnings
Square is a fintech company that started as a seller of point of sale (PoS) solutions to businesses. As the company grew, it expanded its solutions. For example, it added a new peer-to-peer payment solution known as Cash App. Today, the app is the biggest P2P payment solution in the United States.
As the cryptocurrencies industry boomed, Square moved rapidly into the sector. Today, the company is one of te biggest providers of Bitcoin and Dogecoin solutions in the US.
Now, the company is rapidly moving into the buy now, pay later (BNPL) industry that is revolutionizing how people shop. It is doing this by acquiring AfterPay, an Australian company that operates in the US and Australia. 
Square published its quarterly results on Thursday after the market closed. The company said that its revenue rose by 27% year-on-year in the third quarter to more than $3.8 billion in the third quarter. This was significantly lower than the median estimate of $4.4 billion. 
The company's gross profit rose to $1.13 billion while its adjusted EBITDA was about $233 million. Cash App had a gross profit of $533 million while Square processed invoices worth more than $12 billion. 
The company is now focusing on enabling more commerce for customers and providing more financial services to customers of all sizes. It is also focusing on Tidal, its music streaming product, Bitcoin mining, and a hardware wallet. 
A difficult period for fintech
Broadly, many fintech companies have been doing well recently. For example, we recently wrote about the upcoming IPO of Nubank. The company will be valued at more than $50 billion. We also wrote about the IPO of Remitly and Wise.
However, a closer look shows that many large companies are struggling to find more growth. For example, there were rumours that PayPal was interested in acquiring Pinterest in a deal valued at more than $40 billion. This acquisition's goal was to boost the company's revenue growth. 
Crispus Nyaga
Crispus is a financial analyst with over 9 years in the industry. He covers the stock market, forex, equities, and commodities for some of the leading brands. He is also a passionate trader who operates his family account. Crispus lives in Nairobi with his wife and son.