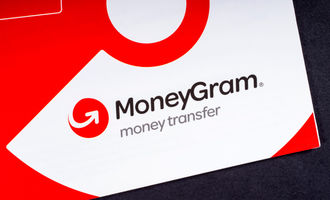 MoneyGram expects digital sales to account for 50% in 3 years

Crispus Nyaga
MoneyGram, a leader in payments, has announced plans to boost its digital business. The company hopes that its digital service will account for about 50% of its revenue by 2024.
Digital growth
MoneyGram is one of the biggest money transfer companies in the world. It moves billions of dollars every month and generates more than $300 million every quarter. It had more than $1.22 bilion in revenue in 2020. It has more than 150 million customers every year. 
The company's business has been going through major changes recently. For example, the company has invested millions of dollars to boost its digital services. This means that people can send money through their mobile apps and websites. 
In an interview with Alphastreet, a company's representative said that the firm hopes that it will generate about 50% of revenue from its digital platforms. He said:
"Digital remittances will continue to grow – some reports estimate nearly a 20% CAGR through 2026 for digital remittances, and we've said ourselves we expect digital transactions to account for over 50% of our business by the end of 2024."
MoneyGram digital initiatives
MoneyGram has made several things in a bid to grow its digital platform. For example, it has launched and upgraded its mobile apps. Also, it has partnered with Stellar Foundation and Circle in a bid to lure young people who are into cryptocurrencies.
Still, like many incumbents, MoneyGram is facing strong competition from the likes of Wise, WorldRemit, and PaySend. These companies are tech-first and often don't have a physical presence. The company's business is also being challenged by the concept of cryptocurrencies. All these have pushed its stock price in a bear territory.
Crispus Nyaga
Crispus is a financial analyst with over 9 years in the industry. He covers the stock market, forex, equities, and commodities for some of the leading brands. He is also a passionate trader who operates his family account. Crispus lives in Nairobi with his wife and son.