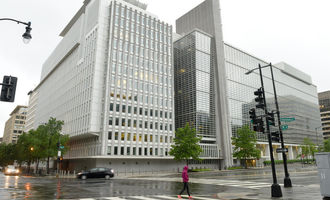 Remittances flows set to rebound in 2021 - World Bank

Crispus Nyaga
Remittances have grown substantially in 2021 as more immigrants send money to their loved ones. These gains have helped to reverse some of the losses that were experienced in 2020 amid the pandemic.
Remittances flow rising
The world has experienced uneven recovery from the pandemic. While many developed countries have recovered, many developing and emerging markets are still struggling. 
This growth has been helped by the fact that many developed countries have vaccinated most people in their countries. Also, since they are rich countries, they have been able to distribute funds directly to individuals and businesses.
Subsequently, many immigrants have had the need to increase their remittances to their loved ones at home. According to the World Bank Group, remittances this year have increased by 7.3% in 2021 to more than $589 billion. This has been a strong performance considering that remittances dropped by about 1.7% in 2020. 
Remittances by region
Most regions have seen a surge in remittances. For example, flows to Latin America increased by 21.6% while those to the Caribbean rose by 9.7%. Elsewhere, funds sent to Africa jumped by more than 5.3%. Among the biggest sources of funds have been the United States and the Middle East. In a statement, Michal Rutkowski of the World Bank said:
"Remittance flows from migrants have greatly complemented government cash transfer programs to support families suffering economic hardships during the COVID-19 crisis. Facilitating the flow of remittances to provide relief to strained household budgets should be a key component of government policies to support a global recovery from the pandemic"
The World Bank expecs that remittances to Latin America and the Caribbean will reach a record high of $126 billion this year. Those to Sub-Saharan Africa are expected to grow by 6% to $45 billion. Nigeria is the lead recipient. 
These remittances are pivotal to most emerging market countries where they are the biggest sources of foreign exchange. They are also crucial to companies like Wise and Paysend.
Crispus Nyaga
Crispus is a financial analyst with over 9 years in the industry. He covers the stock market, forex, equities, and commodities for some of the leading brands. He is also a passionate trader who operates his family account. Crispus lives in Nairobi with his wife and son.