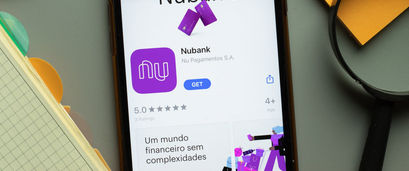 Nubank stock price soars after going public in New York

Crispus Nyaga
Nubank, the giant Brazilian fintech company, is now a publicly-traded company valued at more than $48 billion. 
Huge strides for Nubank
As we wrote a few months ago, Nubank finally went public in New York on Thursday. The initial public offering was received well by investors as its stock jumped by more than 15%. This makes it one of the biggest IPOs this year. It was also the biggest IPOs from Latin America this year.
Nubank raised $2.6 billion in its IPO. Its stock opened at about $9 and then soared to about $11. When adding employee stock options and restricted stock, the company has a value of more than $50 billion. At this valuation, the company is more valuable than Itau Unibanco Holding, Latin America's biggest bank. 
Before the initial public offering, Nubank had raised billions of dollars from a group of investors including Warren Buffett's Berkshire Hathaway. Berkshire now owns about 10% of the company. Another notable investor is Sequoia Capital, which invested $1 million in the company. That stake is now worth more than $8 billion.
Expansion to Mexico and Colombia
In a statement, Nubank's CEO said that the proceeds of the initial raising will go towards expansion in other Latin American countries. Specifically, the company wants to move to Mexico and Colombia.
Analysts at Softbank expects that the company will be able to grow its total users to between 100 million and 150 million by 2026. Going by the current valiuation, that growth will push its total market capitalization to more than $300 billion. In a note, a Bloomberg analyst said:
"As a bet on surging digital-finance growth in the region, Nubank's customer base of about 48 million in Brazil, Mexico and Colombia compares with e-commerce giant MercadoLibre's 78.7 million unique active Latin America users."
Crispus Nyaga
Crispus is a financial analyst with over 9 years in the industry. He covers the stock market, forex, equities, and commodities for some of the leading brands. He is also a passionate trader who operates his family account. Crispus lives in Nairobi with his wife and son.