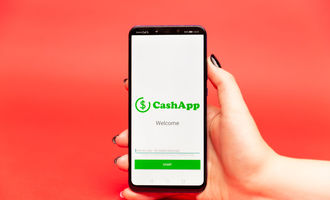 Cash App introduces new cryptocurrencies and stocks features

Crispus Nyaga
Cash App, the fast-growing money transfer company owned by Square, unveiled a feature that enables users to gift send cryptocurrency and stocks gifts to each other. 
Cryptocurrencies and stocks gifting
Cash App is one of the biggest peer-to-peer payments companies in the United States. It has more than 40 million users across the country. 
The company's products simply enable people to send money to one another in a quick way. Recently, however, Cash App has become a super app meaning that it is helping people to do multiple financial services at ones. For example, the company has introduced a product that enables people to buy, sell, and save cryptocurrencies in the platform.
In a statement on Wednesday, the company said that it will now introduce features that lets users to send bitcoin and stocks as gifts to other users. Initially, the product will be offered in the US although the company intends to expand it to other countries.
Users will be able to send these payments in a relatively simple way. For example, they will be able to send the gifts from their existing cash balance. As such, you don't need to own Bitcoin to send it using the app. The recipient will then receive the funds in form of cryptocurrencies or stocks.
More fintech companies have expanded 
The new feature comes at a time when more fintech companies have expanded their services to cryptocurrencies. For example, PayPal now lets its users to send, receive, and even store cryptocurrencies like Bitcoin. PayPal's Venmo has also introduced cryptocurrency features in its platform. Other fintech companies that have incorporated cryptocurrencies are Skrill, N26, and Dave. 
Still, fintech firms like Block, PayPal, and Remitly have struggled substantially in the past few months. Their stocks have tumbled by double-digits as investors worry about their growth.
Crispus Nyaga
Crispus is a financial analyst with over 9 years in the industry. He covers the stock market, forex, equities, and commodities for some of the leading brands. He is also a passionate trader who operates his family account. Crispus lives in Nairobi with his wife and son.