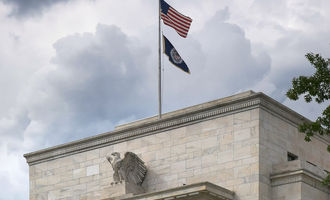 US dollar holds steady after key central bank decisions

Crispus Nyaga
Global currencies are relatively mixed as investors reflect on the final interest rate decisions of the year by key central banks.
Central bank decisions
Many central banks delivered their monetary policy decisions this week. In the United States, the Federal Reserve published its decision on Wednesday. The bank did what most analysts were expecting. It left interest rates unchanged between 0% and 0.25%. It then hinted that it will start to increase interest rates in the coming year. The Fed also decided to double the size of tapering. 
In the UK, the Bank of England (BOE) surprised close watchers as it decided to hike interest rates. The bank boosted rates by 0.25% and hinted that more hikes are coming. It justified the situation by saying that the current inflation risks were outweighing those posed by the Omicron variant. The British pound jumped sharply after the decision.
In the European Union, the European Central Bank (ECB) decided to leave interest rates and quantitative easing policies unchanged. The bank also hinted that it is in no hurry to hike interest rates. Indeed, it signalled that the first interest rate hike will come in 2023.
In Switzerland, the Swiss National Bank (SNB) also sounded a bit dovish even though the country's economy remains strong. The bank hinted that it won't hike interest rates soon.
Meanwhile, on Friday, the Bank of Japan decided to leave rates unchanged as most analysts were expecting. However, the bank said that it will abandon its policy on corporate bonds soon.
Irrational Turkish central bank
The talk of town this week was the Central Bank of the Republic of Turkey (CBRT). The bank surprised the market when it slashed interest rates to 14%. This was a 100 basis points decline from the previous 15%. The bank has implemented four rate cuts this year.
This was an irrational decision considering that inflation in Turkey is currently at 21%. Unofficial numbers place the inflation at about 58%. At the same time, the country's currency has crashed by more than 100% this year. It has collapsed by more than 700% since 2008. 
Crispus Nyaga
Crispus is a financial analyst with over 9 years in the industry. He covers the stock market, forex, equities, and commodities for some of the leading brands. He is also a passionate trader who operates his family account. Crispus lives in Nairobi with his wife and son.