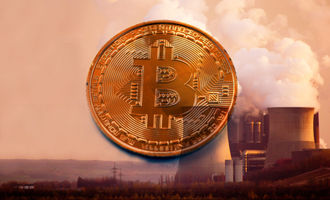 Top 3 trends in money transfer to watch in 2022

Crispus Nyaga
Remittances did well in 2021 as the world economy emerged from the Covid-19 pandemic. Recent data by the World Bank estimated that remittances jumped by about 7.3% in 2021 after dropping slightly to $700 billion in 2020. So, let us look at some of the top trends in money transfer to watch in 2022.
Cryptocurrencies to play a role
Cryptocurrencies went mainstream in 2021 as the prices of most coins jumped. In total, the market capitalization of all cryptocurrencies rose to more than $3 trillion. The robustness of the industry will continue improving in 2022 as more people and companies continue embracing them.
The cryptocurrency industry made robust gains in 2021 as venture capital funds flowed into the sector. Also, more companies like AMC and Tesla started to embrace coins.
In 2022, I suspect that more people will embrace cryptocurrencies as a way of sending money abroad. Besides, the cost of sending money using newer proof-of-stake networks like Cardano and Polkadot is substantially lower than that of Bitcoin and Ether. 
Stablecoins to offer an alternative
To be frank, while there is a great promise of cryptocurrencies, they still face high barriers in payments. Transactions are not as fast as other payment networks. At times, it can take about 5 minutes for a Bitcoin transaction to be confirmed.
And they also need centralized companies like Coinbase and Binance to execute trades. Most importantly, cryptocurrencies are often volatile. For example, Bitcoin has dropped from about $68,000 to less than $50,000 in the past few months. In a statement, Alex Holmes, the CEO of MoneyGram wrote:
"To be an effective form of cross-border payment flows, digital assets must overcome innate challenges that already dampen their adoption ability regardless of a cross-border use case, including lack of utility, expense of exchanges, complexity, volatility, and limited on and off-ramps to local currencies."
Consolidation in the industry
2021 was a mixed year for most money transfer companies. For one, companies like Wise and Remitly managed to go public. While this was a good step, the companies shares have lagged the market.
This means that the number of money transfer companies set to go public in 2021 will be a bit low. At the same time, there could be consolidation in the industry considering that shares of firms like Western Union and PayPal have also tumbled. 
Crispus Nyaga
Crispus is a financial analyst with over 9 years in the industry. He covers the stock market, forex, equities, and commodities for some of the leading brands. He is also a passionate trader who operates his family account. Crispus lives in Nairobi with his wife and son.