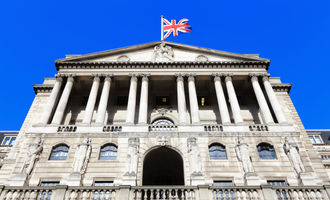 Remittances expected to slow in 2022 amid high interest rates

Crispus Nyaga
Global remittances are expected to grow modestly in 2022 as the world economy emerges from the pandemic and central banks start tightening. 
Remittances did well in 2021
Immigrants sent billions of dollars in 2021 as the global economy experienced an uneven recovery from the Covid-19 pandemic. Most developed countries like the United States, Switzerland, and Australia had a stronger recovery than most developing and emerging markets. 
In a report published in November, the World Bank estimated that remittances increased by 7.3% in 2021 to over $543 billion. That was a strong rebound considering that remittances dropped marginally in 2020 amid the pandemic.
Remittances flows helped many developed countries that have struggled during the pandemic. For example, in Mexico, the amount of remittances surged to about $51.6 billion in 2021, according to the president. That was a 12% increase from the previous year, which explains why the peso did well in 2021. 
These funds will keep growing, thanks to the large social spending expected in the United States. Other countries that are expected to report strong remittances for 2021 are Indonesia, Philippines, and Nigeria.
Growth to slow
Economists expect that remittances will slow down a bit in 2021. For one, most central banks are expected to start tightening. In the United States, the Federal Reserve is expected to end its quantitative easing (QE) program and then implement three or four rate hikes. 
Similarly, in the UK, the Bank of England (BOE) has already started to increase interest rates and the process will continue this year. Other central banks like Reserve Bank of Australia (RBA) and Reserve Bank of New Zealand (RBNZ) are also expected to hike rates in a bid to lower inflation.
Higher interest rates and a slower economic recovery will likely help to slow economies of developed countries, which will have an impact of lowering the amount of money people send abroad.
Crispus Nyaga
Crispus is a financial analyst with over 9 years in the industry. He covers the stock market, forex, equities, and commodities for some of the leading brands. He is also a passionate trader who operates his family account. Crispus lives in Nairobi with his wife and son.