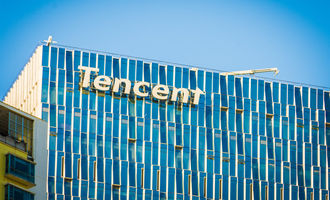 Tencent invests in Eay Transfer, an education cross-border company

Crispus Nyaga
Easy Transfer, an education-focused money transfer company, received a major funding from Tencent, one of the biggest companies in the world.
Easy Transfer is disrupting students payments
There are millions of Chinese students studying in foreign universities such as in the United States and the UK. 
A common challenge among many Chinese parents is on how to send tuition fees to these institutions. The most common method is to go to a bank and do a wire transfer.
Easy Transfer is a company that seeks to simplify this process. The company works with other cross-border payment companies in China to help solve these challenges. It helps parents make the process of paying tuition abroad hassle-free. 
With the company, a person usually fills out a form online and the company will take care of the rest. It charges a fee of about $30 per transaction.
The service has partnered with WeChat, one of the biggest super-apps in China. They have created a product known as WeRemit, which handles all the Know Your Customer and Anti-Money Laundering (AML) procedures. 
While Easy Transfer is a relatively new company, it has already helped thousands of customers. In 2021,  the company served about 120,000 students and processed over $2 billion in transactions.
Tencent invests in Easy Transfer
Tencent is one of the biggest companies in the world valued at over $600 billion. The company owns some of the best-known brands in the world. For example, it is a major owner of Epic Games, the parent company of Fortnite. It also owns companies like QQ, Byjus, DiDi, and Discord.
According to Techcrunch, Tencent invested an undisclosed sum of money in Easy Transfer in December. The firm now owns about 5% of the entire company.
Therefore, the fresh cash injection will likely help Easy Transfer with its local and international expansion goals.

Are you in the process of sending money to another country? At MoneyTransfers, we can help you save money by showing you the transaction costs charged by hundreds of companies.
Crispus Nyaga
Crispus is a financial analyst with over 9 years in the industry. He covers the stock market, forex, equities, and commodities for some of the leading brands. He is also a passionate trader who operates his family account. Crispus lives in Nairobi with his wife and son.