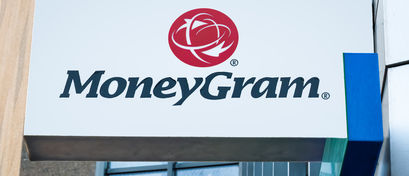 MoneyGram acquisition rumours return as PE firms express interest

Crispus Nyaga
The MoneyGram stock price has done well in the past few days as rumors of the firm's acquisition returns. The shares have jumped by over 5% in the past five days and outperformed the broader market.
MoneyGram acquisition
Rumours of a MoneyGram acquisition have been around for years. In 2021, we wrote that the company was in talks with Stellar Foundation and Advent for a deal. The deal did not happen but MoneyGram did a partnership with Stellar.
A few years ago, Ant Financial, launched a bid for the company. The deal was rejected by American regulators, who worried about several issues such as privacy since Ant is owned by Alibaba.
This week, it was reported that Madison Dearborn Partners, Siris Capital, and Advent were in discussions to buy the firm. The news was reported by Reuters. 
According to the report,Madison Dearborn placed a bid for $10.50 per share, which is above the current level of $8.94. The report said that MoneyGram had set a deadline for Tuesday for potential acquirers. 
MoneyGram is currently valued at more than $819 million and it is expected that any deal will value the firm at over $1 billion.
MoneyGram is in a transition
The rumours come at a time when MoneyGram is facing stiff competition from fast-growing companies like Remitly, Wise, and PaySend. 
At the same time, the firm is focusing on expanding its business digitally. For example, its deal with Stellar Foundation means that users can withdraw their USD Coins in any MoneyGram location. 
This month, the company announced that it was working with Digital Wallet Corporation. The deal means that customers in Japan will be able to use its app to send money globally.
Crispus Nyaga
Crispus is a financial analyst with over 9 years in the industry. He covers the stock market, forex, equities, and commodities for some of the leading brands. He is also a passionate trader who operates his family account. Crispus lives in Nairobi with his wife and son.