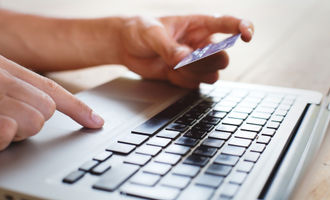 Nigeria's PalmPay scoops $100 million in new funding

Crispus Nyaga
A slump of fintech companies has not derailed dealmaking in the industry. According to TechCrunch, PalmPay, a Nigerian fintech firm raised millions of dollars recently.
PalmPay raises funds
PalmPay is a Nigerian fintech company that offers a suite of money transfer services. The company was launched in 2020 and has since then raised millions of dollars from venture capital firms. 
The company raised $100 million in its Series A round, making it one of the biggest raises by an African firm. The round was led by investors like Tecno, NetEase, and MediaTek. The fundraising brought the total amount it has raised to over $140 million.
PalmPay offers a number of services in its mobile apps. Users can send money to one another for a small fee. Additionally, companies can receive payments using its platform using its PalmPartner app. Other services offered by the company are utility bill payments and a rewards program.
PalmPay has been in a strong growth possess. It has even expanded from its Nigerian market and is offering its services in Ghana. In total, it has more than 5 million users. It will use these funds to expand to other countries.
Challenges ahead
PalmPay faces a number of challenges ahead. For example, the payment industry in Africa is highly competitive. In Nigeria, it is competing with a company like OPay that has more than 8 million customers. OPay is funded by Softbank and Sequoia. Other companies it competes with are Chipper Cash, Andela, and Wave. 
Meanwhile, the raising came at a time when many fintech companies are struggling. For example, shares of most publicly traded fintech companies in the US have declined by more than 50% in the past few months. These include well-known companies like Block, Remitly, and PayPal.
Crispus Nyaga
Crispus is a financial analyst with over 9 years in the industry. He covers the stock market, forex, equities, and commodities for some of the leading brands. He is also a passionate trader who operates his family account. Crispus lives in Nairobi with his wife and son.