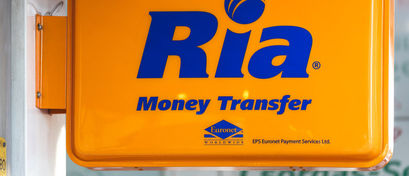 Ria Money Transfer parent had a difficult fourth quarter

Crispus Nyaga
Euronet Holdings, the parent company of Ria Money Transfer, ePay, and XE had a good fourth quarter even as its earnings missed estimates.
Ria Money Transfer earnings
Euronet Worldwide is a large fintech company that serves millions of people globally. Its brands include Ria Money Transfer, XE, Electronic Fund Transfer (EFT), and ePay. The company handled transactions worth more than 7.5 billion transactions in 2021.
In a statement on Thursday, the company said that its third-quarter revenue rose by 15% in Q4 to $811 million. As a result, its operating income declined by 42% to $29 million. Its net loss for the quarter was about $3.1 million or $0.06 per share.
For the full year, the company said that its revenue increased by 21% to $2.99 billion while its operating income rose to $184 million. It attributed its weakness in the fourth quarter to its EFT business.
In a statement, the company's CEO said:
"The investments we made in our physical and digital distribution networks, our product offerings and our leading-edge technology have resulted in significant expansion of our REN implementations and new agreements as well as the exciting launch in November 2021 of our Dandelion real-time cross-border payment network."
Results by segments
By segments, ETF's revenue increased by 4% to $276 million in the fourth quarter. The division handled about 854 million transactions in the quarter.
Meanwhile, the money transfer segment that includes Ria Money Transfer had revenue of $363 million and an operating income of $2.7 million.
Other money transfer companies saw some weakness in 2021 after the spectacular growth they experienced in 2020 during the lockdowns.
Crispus Nyaga
Crispus is a financial analyst with over 9 years in the industry. He covers the stock market, forex, equities, and commodities for some of the leading brands. He is also a passionate trader who operates his family account. Crispus lives in Nairobi with his wife and son.