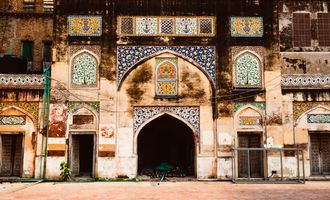 Pakistan's NayaPay raises $13 million to fund growth

Crispus Nyaga
NayaPay, a Pakistani fintech company, has raised $12 million from a group of investors as its business sees robust growth. 
New funding for NayaPay
NayaPay is a small but fast-growing fintech company that helps people send money and facilitate payments in Pakistan. It was established by Danish Lakhani.
In a statement on Thursday, the company said that it had raised a seed round of $13 million from investors like MSA Novo, Graph Ventures, and Maple Leaf Capital.
The company's goal is to create a mobile money super app that can help people send money easily. It has a large market opportunity considering that Pakistan has a population of over 220 million people and is cash-heavy. According to the central bank, only about 1% of all transactions happen electronically. 
NayaPay is also targeting the large unbanked population in the country. It is estimated that more than 100 million people in Pakistan are not banked. In a statement to TechCrunch, the company's CEO said:
"We are very bullish on fintech in Pakistan. While just beginning to emerge, Pakistani fintechs have the advantage of learning from peers and placing better informed strategic bets. "
The concept of a super app is growing globally. Some of the companies that are seeking to become super apps are PayPal, Revolut, and Klarna. In Kenya, a company like M-Pesa has made it easy for people to send and receive money and make all types of payments within a single app. The same is true in other countries like India, where PayTm are dominating the financial world.
Crispus Nyaga
Crispus is a financial analyst with over 9 years in the industry. He covers the stock market, forex, equities, and commodities for some of the leading brands. He is also a passionate trader who operates his family account. Crispus lives in Nairobi with his wife and son.