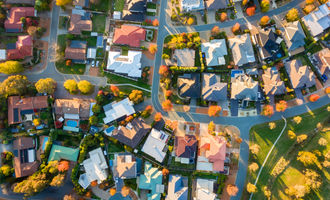 Owner-occupiers out buying investors in Australia

Keith Hodges
The value of investor mortgages has increased 61% in 10 years
The value of owner-occupier mortgages has increased 77% in 10 years
Owner-occupier mortgage market has seen greater increase following Covid-19
According to data compiled by MoneyTransfers.com, the overall value of the owner-occupier mortgage value is growing at a greater rate than investors, with faster increases (9.57%) seen across the pandemic as investors hold back on buying new property amid uncertainty in the markets.
Whilst Covid-19 has had a huge impact on industries across the world, many countries in recent months have seen huge spikes in activity in property markets – with the UK in particular showing recording MoM increases in house prices in February 2022.
As house prices grow and Australians take control of their financial future, Founder of MoneyTransfers.com – Jonathan Merry – thinks homebuyers should be wary of overpaying for homes.
"One of the less considered impacts of Covid-19 was the impact it has had on the housing market, not only in Australia, but across the world. With many people able to save more money and in turn look for a bigger property due to home working, we are seeing a trend in overall mortgage values increasing as a result of house prices following the trend of the market.
"Homebuyers should embrace this in terms of moving and getting a dream home, but also remain wary of a potential housing bubble – when buying a home we'd recommend setting the very highest price you're willing to pay and sticking to this. As a result, if you get the house for this (or less than this) value, you'll naturally be happy and in budget. If bids or valuations go above this value, you can be happy that you walked away and protected your own finances."
Keith Hodges
Keith is a digital specialist with a background in the financial industry, both as a marketeer and a journalist. Keith joined MoneyTransfers.com in order to take the business to the next level and expand our offering in multiple international money transfer markets.