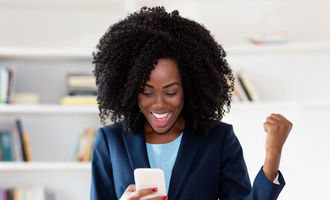 Atlantic Money launches to bring lower the cost of sending money

Crispus Nyaga
The money transfer industry is one of the most competitive sectors as traditional firms like Western Union compete with fresh ones like PaySend. The industry is also competing with cryptocurrencies. Now, Atlantic Money, a new money transfer company believes that there is more room in the fast-growing industry.
Atlantic Money launches
One of the top concerns among people when sending money is the overall costs. This explains why our company, MoneyTranfers, has been successful.
On Wednesday this week, a new company entered the money transfer sector and promised faster speeds and lower fees. 
Atlantic Money is a London-based company that allows people to send money internationally. It offers a cheaper service by pricing its product at 3 pounds per transaction. Therefore, you will pay this amount regardless of the amount you are sending. As such, this fee is more competitive when you are sending more money.
For example, when you send £10,000 to the US, the recipient will receive $1,3160. On the other hand, when you send the same amount using Wise's low transaction option, the recipient will get $13,122. Worse, while Wise's funds will arrive a day after, Atlantic Money's funds will arrive after a few days.
At the same time, if you are sending £1 million, the recipient will get $1.316 million while with Wise, they will receive $1.314 million.
Also, it lowers fees by having no foreign exchange markup. This is one of the top ways in which money transfer companies make money by taking a cut on the exchange differential.
Atlantic Money was started by Neeraj Baid and Patrick Kavanaugh, who used to work at Robinhood, a company that revolutionized the money transfer industry.
The toughest challenge that Atlantic Money will have to deal with is competition. The money transfer industry is highly competitive globally. Some of the top names are MoneyGram, Western Union, and Wise.
Atlantic Money is backed by leading venture capital firms like Index Ventures, Kleiner Perkings, and Ribbit Capital.
Crispus Nyaga
Crispus is a financial analyst with over 9 years in the industry. He covers the stock market, forex, equities, and commodities for some of the leading brands. He is also a passionate trader who operates his family account. Crispus lives in Nairobi with his wife and son.