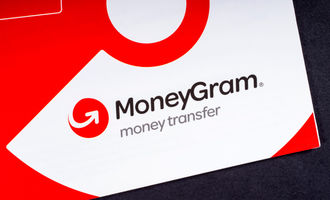 MoneyGram joins Westen Union in cutting ties with Russia

Crispus Nyaga
 has joined the growing list of companies that are suspending their services in the Eastern Europe country. In an official statement released on Friday, the firm stipulated its intention to join "many voices in expressing our hope for a swift and peaceful resolution to protect civilians across all impacted regions…"
Besides, the move is aimed at assuring the safety of its employees, partners, and their families in the area.
According to the company's CEO – Alex Holmes – remittances to Russia via the cross-border payments firm surged by over 50% in the first week of the ongoing war. Notably, Western Union and MoneyGram were some of the leading P2P payments companies that were still offering their services in Russia. This is after its competitors – including Wise, Remitly, TransferGo, and Zepz exited the region.
Russia invasion of Ukraine
Its been close to three weeks since Russia attacked Ukraine; a move that has led to the death of over 500 civilians in Ukraine and the displacement of over 3 million Ukrainians. As a reaction to the Russian invasion, the US, UK, and EU have impossed sanctions that target certain products, influential individuals, and the broader Russian financial system.
For instance, the US has banned Russian gas and oil imports while the UK is set to phase out the products by the end of the year. Besides, some Russian banks have been excluded from the international financial system of Swift.
In addition to these sanctions, some companies have suspended their dealing in Russia. In the financial front, Goldman Sachs and JP Morgan are among the major firms pulling back from the country.
Crispus Nyaga
Crispus is a financial analyst with over 9 years in the industry. He covers the stock market, forex, equities, and commodities for some of the leading brands. He is also a passionate trader who operates his family account. Crispus lives in Nairobi with his wife and son.