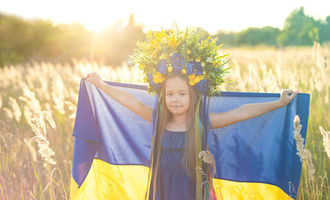 How will the Russian invasion of Ukraine affect remittances?

Crispus Nyaga
The Russian invasion of Ukraine has made the country the most sanctioned in the world. Even a country like Switzerland which is known for its neutrality, has sanctioned the country. Western governments have gone further and sanctioned the country's central bank. So, how will these sanctions affect remittances?
Push towards cryptocurrencies
One way in which the invasion will impact remittances is that more people will shift to digital currencies like Bitcoin and XRP. 
Russians in the country and abroad have little choice on how to send cash to the country. For one, many Russian banks have been blocked from the SWIFT network, which blocks them from accepting cash from abroad. 
Further, the most popular money transfer companies globally have suspended their Russian operations. These include companies like Western Union, MoneyGram, Wise, Ria Money Transfer, PaySend, and World Remit. 
Therefore, since many cryptocurrency exchanges are still accepting Russian clients, people from abroad and Russia have no choice. 
The most preferred coins will be stable coins, which are known for their stability because they are backed by the US dollar.
Russian rouble in trouble
Another way that the Russian invasion of Ukraine will affect remittances is related to the ongoing ruble crisis. The Russian currency dropped to 134 against the US dollar. That was the lowest level it was on record. Recently, it has stabilized around the 100 level, possibly because of the rising prices of crude oil and natural gas prices.
This trend has implications for remittances to and out of Russia. For one, Russian receivers of foreign currency will get more money from abroad. However, their purchasing power will be limited because of the rising inflation.
On the other hand, people sending money from Russia are now paying more than what they used to a few months ago. At the same time, to prevent capital flight, the government has started to restrict the amount of money that is sent from Russia.
Crispus Nyaga
Crispus is a financial analyst with over 9 years in the industry. He covers the stock market, forex, equities, and commodities for some of the leading brands. He is also a passionate trader who operates his family account. Crispus lives in Nairobi with his wife and son.