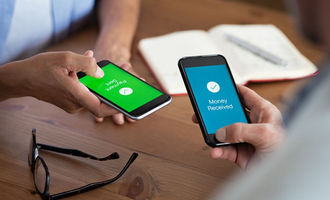 Azimo acquired by Papaya Global as industry slows

Crispus Nyaga
Azimo, the fast-growing money transfer company, has been acquired by Papaya Global. The company hopes that Azimo will help it to expand its suite of financial services products.
Azimo acquired by Papaya
Azimo is a fast-growing fintech company that helps people send and receive money at a lower price. Its transfers are usually significantly faster than traditional methods like MoneyGram, Western Union, and bank transfer. Some of the most popular countries to send money to are China, Colombia, Moldova, and Nigeria.
Papaya Global, on the other hand, is a technology company that helps companies process payroll and receive cash. It has clients in over 160 countries. 
The company did not say the amount it will spend to acquire Azimo although Techcrunch estimated that the transaction was worth between $150 million and $200 million. Before the purchase, Azimo had raised $80 million from venture capital firms. In a statement, Azimo's founder said:
"Combining Azimo's assets and expertise with an emerging global leader in remote working enablement like Papaya will allow them to deliver even more value for their business customers, especially those increasingly paying and managing remote employees,"
Rising competition and slowing growth
Azimo's business has been in a strong growth in the past few years. It has gained millions of customers from around the world.
However, like other fintech companies in the sector, its growth has been slowing as the world economy reopens. Most importantly, inflation in most developed countries has made life expensive for most people. Meanwhile, like most western countries, Azimo has also blocked its service to and from Russia.
Crispus Nyaga
Crispus is a financial analyst with over 9 years in the industry. He covers the stock market, forex, equities, and commodities for some of the leading brands. He is also a passionate trader who operates his family account. Crispus lives in Nairobi with his wife and son.