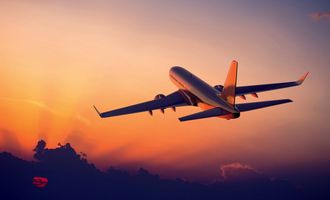 North America records the fastest post-covid-19 Air traffic recovery at -14.8%

Elizabeth Kerr
The North American region is leading post-Covid-19 air traffic recoveries. A recent MoneyTransfers.com analysis shows the area has a planned seat capacity of 21.2 million in 2022. That's 2.1M short of March 2019 levels of 24.3M. MoneyTransfers' assessment also reckons that the region is 14.8% below pre-pandemic passenger numbers.
Analysts attribute the region's fast recovery to several factors. First, both the U.S and Canada have seen an uptick in domestic passenger numbers. Additionally, the area has had a quicker and broader vaccination initiative. That has led to a relaxing or complete lifting of some Covid-19 mitigating measures. Consequently, passenger numbers have been looking up.
How are other regions faring?
Other regions aren't doing as well as North America. For instance, in South-East Asia, the current seat capacity is a far cry from the pre-Covid figures. Today the region reports a planned seat capacity of 5.4M. The area served 9.9M passengers weekly before March 11, 2019.
Data from the Official Airline Guide suggests that the region is operating at about 85% lower than its standard capacity. They point to several factors contributing to the region lagging as it is doing. First, the area is still reeling from a resurgence of Covid-19 infections in mid-2021.
The Omicron effect
Again the emergence of the Omicron variant dampened recovery. It significantly impacted the Chinese domestic market that the region depended on to pull itself from the slump. Moreover, the region's governments still enforce some of the most stringent containment measures. These factors have seen a marked drop in tourist numbers.
North-East Asia, Western Europe, and South-West Pacific parts also continue recording depressed passenger numbers. Airlines are operating at between 37 and 64% below pre-pandemic figures in all of these places. The only saving grace for the nations here is surging domestic travel. 
Covid-19 took a toll on global aviation
The coronavirus pandemic brought the global economy to a grinding halt. No industry took a harder hit than air travel, as governments worldwide instituted containment measures that restricted movements and banned international travel. Consequently, passenger numbers dropped significantly, forcing airlines to ground operations.
" Two years down the line, things are looking up, and global aviation is slowly picking up," says MoneyTransfers CEO Jonathan Merry. He adds, " The gradual reopening of economies worldwide has seen people return to work. And it allows for some movement, albeit at reduced levels. But it's still a far cry from what it was before the pandemic struck."
Most airlines have borne immense losses owing to the Covid-19 crisis. Global airports haven't escaped its brunt either; many are yet to restore their operating capacities to date. Even aircraft makers have felt its pinch. Airbus, for example, has had to cut its production by nearly a third.
Elizabeth Kerr
Elizabeth is a financial content specialist from Manchester. Her specialities include cryptocurrency, data analysis and financial regulation.