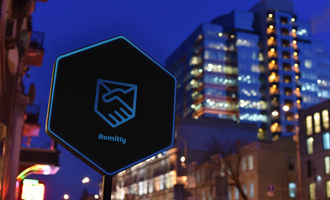 Leatherback scoops $10 billion to boost its remittances business

Crispus Nyaga
Leatherback, a London-based fintech company, has raised funds to help it accelerate its growth. The firm raised $10 million from a group of investors led by ZedCrest Capital. 
Leatherback is one of the many fintech companies that is trying to disrupt the cross-border payment industry. It is headquartered in London, home to other similar companies like Wise, Revolut, and WorldRemit.
The company, which is regulated in 20 countries, helps provide simple services in the industry. It allows individuals and companies to simplify how they send money abroad. One way in which it simplifies this is through its multi-currency account. This is an account that lets people hold their money in one or more foreign currencies in the same account. It is a concept that has been used well by Wise.
The $10 million funding is the first outside cash that the firm has raised as its creators decided to bootstrap the firm. They now expect to use the funds to fund the company's growth by launching its services in other countries in Europe, Africa, and Asia. In a statement, the CEO said:
"It has been rewarding to provide operational and strategic support to Leatherback in its quest to build the perfect compliance, technology, and finance infrastructure that will allow it to be the operating system of choice for the global mobility of businesses and individuals."
Still, Leatherback faces a major challenge going forward. The most important one is competition considering that the remittances industry is currently saturated. The other challenge is fees considering that companies in the sector have struggled to raise fees even as inflation rises.
Crispus Nyaga
Crispus is a financial analyst with over 9 years in the industry. He covers the stock market, forex, equities, and commodities for some of the leading brands. He is also a passionate trader who operates his family account. Crispus lives in Nairobi with his wife and son.