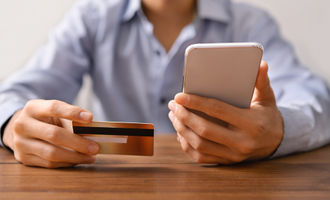 Paysend launches its US headquarters as growth accelerates

Crispus Nyaga
Paysend, a fast-growing money transfer company, has established its American headquarters in Miami, Florida.
Paysend opens Americas' headquarters
Amid the highly competitive money transfer sector, strategic positioning has been at the core of companies' decisions and operations. Paysend's latest move of situating its American headquarters in Miami substantiates this notion.
To begin with, Miami has developed into the region's fintech capital. Indeed, there has been a growing number of fintech startups and venture capital firms that have set up shop in the area. CB Insights' State of Venture Report showed that startups within Miami raised $4.6 billion in 2021. This is about double the amount raised in the previous year.
In addition to the available talent, Miami is situated close to the crucial Latin American (LATAM) market. According to the World Bank, a surge in remittances to Latin America were a key driver of the record global transfers predicted in the past year. In particular, the bank forecast that remittances to Latin America and the Caribbean rose by 21.6% from 2020.
Besides, in 2020, the US was the leading source of remittances in the world. With more migrants entering the US through the Mexican border, Paysend and its competitors are keen on creating a bridge between North and South America. In 2020, a record number of over 1.7 million individuals migrated into the US through the Mexican border. Most of these migrants were from Mexico, Honduras, Guatemala, and El Salvador.  
Abdul Abdulkerimov, Paysend's Founder and Chairman has stated,
"We see Miami as a strategically important location for Paysend so opening our Americas headquarters in Miami was a logical step for us to take advantage of the leading entrepreneurial ecosystem and dominant talent pool that's developing there."
The launch of the American headquarters comes as Paysend celebrates its five-year anniversary. Since launching in April 2017, it has expanded its operations to serve over 6.5 million customers in over 150 countries. During that timeframe, it has raised $157.6 billion in funding. It prides itself in being the first fintech company to offer card-to-card money transfers across the globe.
Crispus Nyaga
Crispus is a financial analyst with over 9 years in the industry. He covers the stock market, forex, equities, and commodities for some of the leading brands. He is also a passionate trader who operates his family account. Crispus lives in Nairobi with his wife and son.