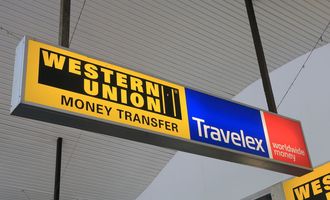 Western Union partners with UK Post Office as growth slows

Crispus Nyaga
Western Union partners with UK Post Office as growth slows
Western Union, the global payments company, had a weak first quarter even as it faced strong headwinds. 
In a statement, the company said that its first-quarter revenue declined by 4% to $1.2 billion. This decline happened as the company suspended its business in Russia. It also decided to sell its Business Solutions in a bid to simplify its operations. 
Revenue in its Consumer to Consumer (C2C) business even as its digital transactions rose by 4%. In North America, Western Union's business saw its revenue drop by 1%. The decline was much worse in Europe and CIS region where it fell by 14%. The European decline was because of the suspension of services in Russia and Belarus.
In the Middle East and Africa, revenue rose by 2% as it dropped by 6% in Asia Pacific. In a statement, the company's CEO said:
"We originally launched the partnership – with Visa – in select European markets to 24 receiving countries. Today, we have now brought that partnership to our retail customers in the United States and have a go-live with our digital platform in early Q2.
In its report, the company said that it had already received $900 million from the disposal of its Business Solutions group. It will receive the remainder of these funds in the coming months.
In a separate statement, Western Union said that it had initiated a relationship with UK Post Office to provide retail cross-border money transfers. This is a notable announcement since the post office has over 4,000 locations in the UK. In a statement, Western Union's CEO said:
"I am delighted that Western Union, one of the world's biggest financial networks, and UK Post Office, the UK's biggest retail network, are expanding our collaboration, aiming to serve our customers better in a transformed post-pandemic environment."
Western Union, like other companies in the money transfer business, is seeing strong competition from well-funded startups like Wise and PaySend.
Crispus Nyaga
Crispus is a financial analyst with over 9 years in the industry. He covers the stock market, forex, equities, and commodities for some of the leading brands. He is also a passionate trader who operates his family account. Crispus lives in Nairobi with his wife and son.