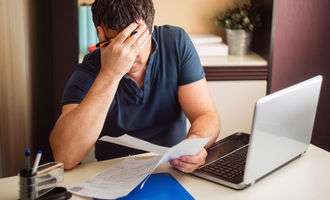 How the cost of living crisis could impact mental health

Yasmin Purnell
The spiralling cost of living could intensify a mental health crisis that Covid-19 already intensified, research from MoneyTransfers.com has found. 
According to the Mental Health Foundation, a "growing body of evidence" shows a link between socioeconomic status and mental health (see below).
There is also evidence from many countries that mental health issues intensified during the pandemic. The World Health Organisation found that globally, there was a 25% increase in anxiety and depression. 
Now, households face the most intense cost of living pressures for decades. Prices of goods and services are rocketing.
"Studies conducted over many decades and from various countries have shown that financial pressures and lower incomes can cause an increase in certain mental health conditions. 

"This is a concern at a time when many families risk being pushed into financial precarity by higher energy bills, costs at the petrol pump and in the supermarket, and leisure expenses. 

"It's vitally important that people are able to access the support they need, whether that's financial or psychological. We join others in the financial advice industry in calling for greater government measures to support vulnerable households and individuals."
If you are struggling with your mental health, contacts include: 
Anxiety UK: 03444 775 774 (helpline)/07537 416 905 (text)/anxietyuk.org.uk
If you are struggling with your household bills, contacts include: 
Yasmin Purnell
Yasmin Purnell is a Content Writer and Editor for Moneytransfers.com. Yasmin has a wealth of experience writing across a range of topics within the personal finance, student, and business niche. Yasmin joined the team with the one main mission to provide accessible financial, career and business information and advice for all.