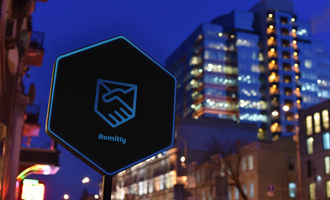 Klarna shifts focus to profitability as losses mount

Crispus Nyaga
Fintech companies are seeing rapid change as the world emerges from the pandemic and as investors prioritize profitable firms.
In a statement this week, Klarna announced that it would lay off 10% of its total workforce. This means that the firm will let go about 700 workers mostly in Europe. 
The company said that these layoffs were necessary because of the changing landscape in its key markets. Some of the challenges it mentioned included the ongoing war in Ukraine, a volatile stock market, and high inflation. The CEO said:
"It saddens me to say that as a result of this, approximately 10% of our colleagues and friends across all domains in the company will be impacted."
Klarna's business has gone through serious changes recently. Competition has increased globally, with companies like Block and PayPal entering the game. At the same time, the stock prices of publicly-traded companies in the industry like Affirm and Zip have all crashed by more than 50% from their highs. 
Klarna's problems have also seen its valuation among private investors decline. According to the Wall Street Journal, the company is considering raising capital at a $30 billion valuation. In 2021, the firm raised cash at a $45 billion valuation.
Meanwhile, in an interview with the Financial Times, the company's CEO said that the firm was prioritizing profits over growth. At the same time, the company will continue being privately owned for a longer time than expected.
These statements came a few days after the firm published its Q1 results. Its loss surged to $254 million while its cash flow declined to 7.3 billion Swedish krona. These losses jumped as the company boosted its marketing spend in the United States, where it is battling companies like Affirm and AfterPay. The CEO said:
"The long-term target of Klarna, which is to really disrupt retail banking and payments and financial services — very similar to the situation of Amazon a decade earlier — we think the opportunity is as alive as it was six months ago."
Crispus Nyaga
Crispus is a financial analyst with over 9 years in the industry. He covers the stock market, forex, equities, and commodities for some of the leading brands. He is also a passionate trader who operates his family account. Crispus lives in Nairobi with his wife and son.