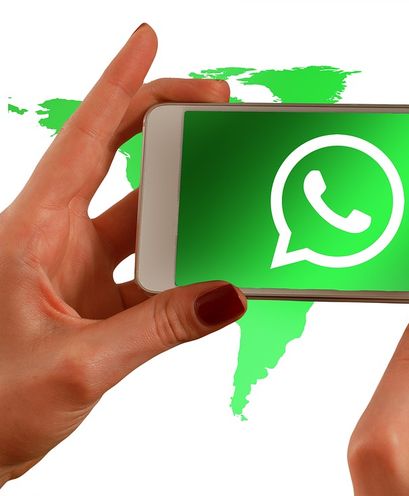 WhatsApp records a 41% Jump in its user engagement in Q1, 2022

Elizabeth Kerr
Meta's WhatsApp platform continues to enjoy adoption. It saw a 41 percent increase in users in the first quarter of 2022, as per a MoneyTransfers.com study. The study showed that the platform is ideal for families, friends, and colleagues to keep in touch.
The study also revealed that the 18 to 34-year-old age cohort had the most growth in WhatsApp platform usage. Besides, this group increased their use of Facebook and Instagram. Other social platforms that have seen growth include Facebook and China's WeChat and Weibo.
Despite the returns, users said they didn't trust social media sites for important info. People hold National news outlets and government agencies as "trustworthy" news sources. However, a small percentage of users saw social  networks as "trustworthy."
In quarter one of 2022, 55% of WhatsApp's monthly average users (MAUs) were "power users" who used the app daily. Among the top apps evaluated, WhatsApp had the highest percentage of power users. Moreover, it had the highest year-over-year growth in this category.
Ukraine invasion and Whatsapp usage
The Russia Ukraine war saw WhatsApp and Telegram increase in MAUs engaging with respective apps daily. Telegram had 15.5% of its MAUs open the app every day during the first quarter, up 9% in Q1 2022.
Besides WhatsApp, LINE had the highest percentage of MAUs at 45% in the first quarter of 2022. A 10% increase from 35 percent in quarter one 2021. Messenger ranked third, with 16.4 percent of MAUs using the app daily in Q1 2022, up from over 12 percent.
WhatsApp and Messenger are by far the most popular messaging apps in the United States, according to MoneyTransfers.com. However, data shows that competitors have gained market share in the last two years. 
Despite Meta apps accounting for 78 percent of usage in quarter one of 2022, there was a rise of competitor groups. The rivals accounted for 22 percent—an increase of eight points from 14 percent in Q1 2020.
Other social platforms
Despite the popularity of whatsApp, other social platforms are on the rise. Users around the globe are eager to try new sites and even switch in some cases, as shown by the retention of apps like Discord and Telegram. Youtube performance is equally great. In the month of January, it had almost 2.5 Billion users. Besides, WeChat is gaining momentum in Asian Countries. By January, WeChat had 1.5 Billion users globally.
With the rise of competitor platforms, Meta hopes to recoup any ground it has lost to opponents in past years. They are expanding the feature set of its platforms to achieve this status.
In August 2021, there were 39 million WhatsApp installations. Most of these came through Google Play (29 million), with the App Store accounting for 10 million. After TikTok, Facebook, and Instagram, WhatsApp was the fourth most downloaded app in September 2021.
Besides, people downloaded WhatsApp Business 18 million times on Google Play and App Store. Most of the downloads came through the android users.
Elizabeth Kerr
Elizabeth is a financial content specialist from Manchester. Her specialities include cryptocurrency, data analysis and financial regulation.