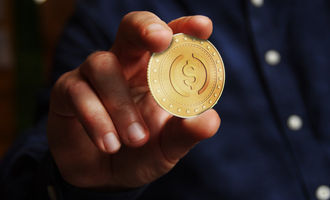 Tron's USDD stablecoin market cap soars to $577 but risks remain

Crispus Nyaga
USDD, a newly launched stablecoin, has attracted over $577 million in assets this month. This makes it the fastest-growing cryptocurrency globally.
Algorithmic stablecoin
The role of stablecoins in the financial industry is seeing strong growth. Users love their stability compared to the volatility of ordinary cryptocurrencies like Bitcoin and Cardano. According to CoinGecko, the four biggest stablecoins have a market cap of over $150 billion.
USDD is different from stablecoins like Tether and USD Coin, which are backed by fiat currencies. Instead, it is a decentralized stablecoin that is not backed by real assets. It is algorithmic in nature, meaning that it has an internal monetary policy that helps to self-stabilize against fluctuations.
According to its white paper, the USDD protocol decides which assets it is pegged to since stability is relative. It also runs on the Tron Network, which is one of the biggest players in the blockchain industry.
USDD's algorithm is based on the concept of arbitrage. When the price of the token is less than $1, users and arbitrageurs could swap 1USDD to 1USD worth of TRX in the protocol. They can then sell 1USD worth of TRX in the external market at 1USD. 
USDD Risks remain
Centralized stablecoins have stood the test of time in the past few years. For example, while Tether has faced multiple accusations, it has managed to hold its peg for a long time. The same is true with Circle's USD Coin. 
However, decentralized stablecoins have proven to be risky assets. For example, a few months ago, Neutrino lost its peg, costing holders millions of dollars. And this month, TerraUSD lost its peg, leading to the biggest crash in the cryptocurrency industry. It is estimated that investors lost over $70 billion when that happened. 
Crispus Nyaga
Crispus is a financial analyst with over 9 years in the industry. He covers the stock market, forex, equities, and commodities for some of the leading brands. He is also a passionate trader who operates his family account. Crispus lives in Nairobi with his wife and son.