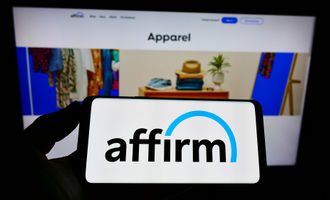 Affirm, Zip, Afterpay face headwinds as delinquencies rise

Crispus Nyaga
The Buy Now Pay Later (BNPL) industry is going through a tumultuous period as delinquencies and interest rates rise. The companies are also suffering as consumer spending dramatically slows.
BNPL companies have enjoyed rapid growth in the past few years as demand for their services has risen. Many customers believe that these firms offer a better service than credit card companies. In many cases, they have a lower interest rate and have no late fees. Other companies don't even check credit scores.
Recently, however, many BNPL companies have expressed growth concerns. For example, Affirm's stock price has crashed to an all-time low. In May, Klarna announced that it was raising cash at a $30 billion valuation, lower than its previous $45 billion. Similarly, Zip shares have collapsed by more than 60% from their all-time high.
BNPL firms are facing numerous challenges. For example, recent data shows that most developed countries are slowing down. As such, there is a likelihood that consumer spending will decline rapidly. This has been worsened by the surging inflation. Inflation has surged to the highest point in over 40 years. 
At the same time, interest rates are rising in most countries. On Wednesday, the Bank of Canada became the first major bank to hike rates this month. Others like the Fed and Bank of England are expected to keep hiking. Higher rates make it difficult for BNPL companies to raise the capital they need to lend.
Another challenge is that the number of borrowers who are either delaying or failing to make their payments is rising. Sadly, the situation will likely worsen in the coming months. In a statement to WSJ, Zip's CEO said:
"The industry as a whole, which has seen bad debts spike, really missed that moment. "And we are now going to have to dig our way out of that."
Crispus Nyaga
Crispus is a financial analyst with over 9 years in the industry. He covers the stock market, forex, equities, and commodities for some of the leading brands. He is also a passionate trader who operates his family account. Crispus lives in Nairobi with his wife and son.