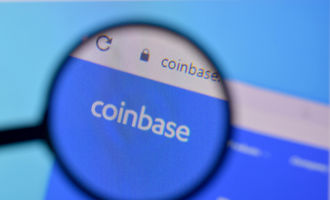 Coinbase, Crypto.com, BlockFi announce layoffs as crypto winter continues

Crispus Nyaga
Coinbase has announced its decision to layoff $18% of its workforce in addition to the hiring freeze indicated a few weeks ago. The prolonged bear market has largely impacted the tech sector. Additionally, it affects other sectors and markets. For instance, due to the current recession, investors are increasingly taking short positions against the British pound.
On Tuesday, Coinbase CEO, Brian Armstrong announced that the firm will layoff about 18% of its workforce. This equates to about 1,100 employees. The company's management team has made the decision in an effort to "stay healthy during this economic downturn".
The news comes slightly over a month after the cryptocurrency exchange backtracked its plan to triple the size of its labor force in the current year. Indeed, earlier in June, it reiterated that its move to pause on hiring will continue amid the shifting economic conditions.
Notably, Coinbase is among a growing number of tech companies that have had to layoff a large number of employees in an attempt to survive the uncertain market. For instance, earlier in the week, BlockFi – a crypto lending firm – stated its plan to cut its staff by about 20%. Netflix, Robinhood, and Meta are also part of the tech companies that have had to layoff a significant portion of their workforce in recent weeks.
Cryptocurrencies crash continues
Heightened inflation and the subsequent risk-off sentiment has  largely impacted the crypto and stock markets. Bitcoin, the leading cryptocurrency by means of market capitalization, is trading at $20,453.19 after hitting an all-time high of $69,086.80 in November 2021.
Since the beginning of the current year, BTCUSD has dropped by over 50%. Seeing that altcoins often follow the path set by Bitcoin, Ethereum and Ripple has declined by over 70% and 60% respectively during the same timeframe. The plunge that has defined the crypto market in recent months has spilled over into companies within the industry. This may continue in coming months as investors remain wary of a recession as the Fed strives to ease inflation through an aggressive monetary policy.
Notably, the prolonged bear market has also extended its tentacles in the broader tech market as observed through the performance of stocks such as Netflix and Meta. After trading above the $600 at the beginning of the year, Netflix now has its shares at $167.54. At the same time, Meta now has a share price of $163.73; down $from 343.45 in early January.
More Cryptocurrency News
Crispus Nyaga
Crispus is a financial analyst with over 9 years in the industry. He covers the stock market, forex, equities, and commodities for some of the leading brands. He is also a passionate trader who operates his family account. Crispus lives in Nairobi with his wife and son.