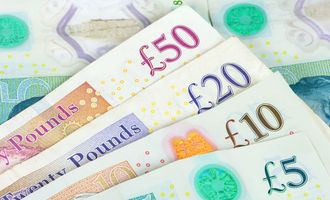 Here's why the GBP to USD Exchange Rate Has Tumbled

Crispus Nyaga
The GBP to USD exchange rate tumbled to the lowest level since April 2020 as the US dollar strength continued. The GBP/USD pair is trading at 1.1200, which is about 17% below the highest point in 2021.
Strong US dollar
The British pound has been in a strong downward trend in the past few months as investors brace for a major recession. In such periods, most people tend to hide in the safety of the US dollar.
The current recession will be caused by a combination of factors. First, the ongoing crisis in Ukraine has led to a major surge in commodity prices. Energy and food prices have all surged because of the importance of the two countries.
Second, logistical challenges have made it difficult for companies to procure and receive their products in time. Third, actions of central banks has contributed to the situation. In the UK, the Bank of England has hiked interest rates five times since December. 
Further, the Federal Reserve has hiked rates by 150 basis points. Analysts expect that the bank will deliver more hikes in the coming months. Therefore, people are favoring holding the high-yielding US assets compared to those from the other countries.
Other currencies have tumbled against the US dollar. For example, the euro tumbled to the lowest point in over 20 years. The Japanese yen gas fallen to a 24-year low.
Impact on money transfer
The performance of the GBP to USD exchange rate has an impact on people that send and receive money between the UK and the US. UK residents receiving the US dollar are seeing more money than what they were receiving in January.
For example, $1,000 is now worth £1,190. In January, that same amount was worth much less than that. While this is a good thing for UK residents, it means that they will also pay more for imported goods and services. On the other hand, American companies with operations in the US will now report significantly lower profits because of the currency movements. At MoneyTransfers, we can help you get lower fees when sending money abroad.
Crispus Nyaga
Crispus is a financial analyst with over 9 years in the industry. He covers the stock market, forex, equities, and commodities for some of the leading brands. He is also a passionate trader who operates his family account. Crispus lives in Nairobi with his wife and son.