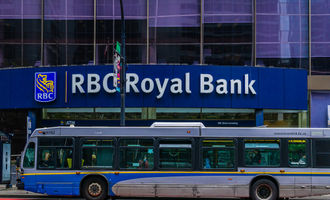 USD to CAD Rate Slips as BoC Hikes by 100 bps

Crispus Nyaga
The USD to CAD exchange declined sharply after the latest interest rate decision by the Bank of Canada (BoC). The pair dropped to a low of 1.2947, which was the lowest level since July 11th of this year. It has fallen by about 1% from its highest level this week.
Bank of Canada decision
The Bank of Canada surprised the market by delivering a bigger interest rate hike than what most analysts were expecting. The bank made a 100 basis rate hike, pushing the official cash rate from 1.50% to 2.50%. 
This was the biggest rate hike that the bank has implemented in decades. It is also the biggest single increase by a major central bank this year. In addition, the bank continued with its quantitative tightening policy in its battle against inflation. The statement said:
"With the economy clearly in excess demand, inflation high and broadening, and more businesses and consumers expecting high inflation to persist for longer, the Governing Council decided to front-load the path to higher interest rates by raising the policy rate by 100 basis points today. "
The Bano of Canada expects that the economy will grow by about 3.5% this year and inflation to remain at elevated levels.
Will the Fed follow this new trend?
The USD/CAD pair declined even after the relatively strong American inflation data. Consumer prices in the country surged to 9.1% in June. This was the biggest increase in over four decades. Therefore, analysts believe that the Fed will get more aggressive than it is now. 
They expect that it will increase rates by 100 basis points, which will be the biggest increase in decades. Still, there is a likelihood that inflation is nearing its peak since the prices of most commodities have started dropping. 
For example, copper has crashed to the lowest level in over 12 months. The price of crude oil has dropped to the lowest point in months. At the same time, the cost of shipping has started to ease. 
Therefore, there is a possibility that the USD to CAD exchange rate will see some volatility as investors wait for more signals from the Fed.
Crispus Nyaga
Crispus is a financial analyst with over 9 years in the industry. He covers the stock market, forex, equities, and commodities for some of the leading brands. He is also a passionate trader who operates his family account. Crispus lives in Nairobi with his wife and son.