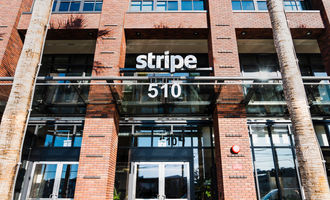 Fintech Winter Continues as Stripe's Valuation Tumbles

Crispus Nyaga
Fintech companies are going through their toughest period as growth slows. In the past few months, many of the best-known fintech firms have seen their valuations crash by as much as 80%. 
Stripe valuation crashes
Stripe, one of the best-known fintech companies, slashed its sky-high valuation by 28%. The company, which was previously valued at over $95 billion, now estimates that it is valued at about $67 billion. Wall Street Journal was the first to report, citing the company's 409A filing with the SEC.
For starters, Stripe is a company that helps some of the biggest companies in the world process their payments. Some of its top customers are firms like Instacart, Shopify, Lyft, Slack, and Google. It charges a small fee for all transactions it processes.
Stripe has seen exponential growth in the past few years helped by the billions it has raised from investors like Sequoia Capital, Angel Investors, and even Elon Musk. Further, the privately held company has also grown via acquisitions. It acquired companies like Paystack, Index, PayMongo, Balance. It has also invested in Monzo. 
Fintech winter continues
News of Stripe's low valuation came after another valuation cut by Klarna, one of Europe's biggest fintech firms. Once valued at over $45 billion, the firm is now raising capital at a valuation of less than $7 billion.
The same trend has happened in public markets. For example, PayPal's valuation has slipped from over $300 billion in 2021 to about $80 billion. Similarly, Block, formerly known as Square, has seen its valuation slip from over $125 billion to $36 billion. 
Other fintech companies that have seen their valuation slip are companies like Remitly, Shift4Payments, and Nu Holdings. 
Notably, companies in the money transfer industry have struggled as investors anticipate a slowdown in the industry. This includes companies like Western Union, Wise, and Euronet Worldwide.
Crispus Nyaga
Crispus is a financial analyst with over 9 years in the industry. He covers the stock market, forex, equities, and commodities for some of the leading brands. He is also a passionate trader who operates his family account. Crispus lives in Nairobi with his wife and son.