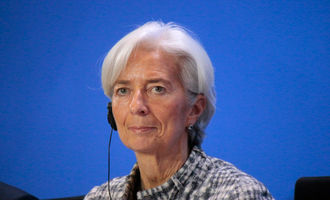 EUR to USD Exchange Rate Crawls Back Ahead of ECB Decision

Crispus Nyaga
The EUR/USD pair rebounded on Monday as traders refocused on the upcoming EU consumer inflation and the interest rate decision by the ECB. The pair rose to a high of 1.0170, which was the highest point since Monday last week.
ECB decision ahead
The EUR/USD pair rose as the market refocused on the upcoming interest rate decision by the ECB. Economists are torn about what to expect when the bank concludes its meeting on Thursday this week. 
Some analysts believe that the bank will hike interest rates by 0.25%. Other analysts expect that the ECB will hike by 0.50%, which will be the biggest hike in more than a decade. 
The ECB has been a key holdout among developed world central banks. While the Bank of England (BOE) and the Federal Reserve have delivered several hikes, the ECB has maintained a relatively dovish tone. Other central banks that have hiked rates this year are the Swiss National Bank (SNB) and the Riksbank.
Still, there are concerns about the impact of the first rate hike by the ECB. Besides, the European economy has had an uneven recovery from the pandemic. Further, there are concerns about the energy sector as the crisis in Ukraine continues. 
With Nord Stream 1 project in maintenance, there are concerns that Putin will not restart it in the near term. In a recent statement, German's economy minister warned that such a measure will be equivalent to the collapse of the Lehman Brothers.
Fed expectations
The EUR/USD price also rose after analysts started scaling down their expectations on rate hikes. Analysts now believe that the bank will stick to hiking rates by 0.75% instead of 100 basis points. 
The change of tone is likely because recent data shows that inflation may be about to drop. For example, the cost of shipping has dropped sharply in the past few days. Similarly, important commodities like coal, natural gas, wheat, and copper have seen their prices drop sharply.
As such, there is a likelihood that the Fed and other central banks will slow their hawkish tone in the coming months. 
Still, the current rebound of the EUR to USD exchange rate should be taken with a grain of salt. As we wrote last week, the pair fell below the parity level last week. Historically, pairs tend to rebound after hitting a key level of support.
Crispus Nyaga
Crispus is a financial analyst with over 9 years in the industry. He covers the stock market, forex, equities, and commodities for some of the leading brands. He is also a passionate trader who operates his family account. Crispus lives in Nairobi with his wife and son.