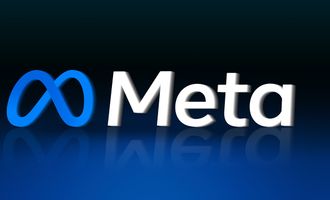 Meta Platforms' Profit per Employee of $497,338 Highest Among the Big Techs

Elizabeth Kerr
A company's profit per employee ratio is a key metric that can give insight into the business's overall health. One can use it to compare different companies in the same industry. A high profit per employee ratio indicates that a company is efficient and effective in its use of labor. In contrast, a low ratio may suggest the company is overstaffed or inefficient. As such, it's an essential tool for investors and analysts looking to understand a company's business better.
According to a MoneyTransfers data presentation, Meta Platforms was 2021's most profitable big tech company in terms of profits per employee. It made a profit of $29.1 billion from 58,604 employees, giving it a profit ratio of $497,338. This is significantly higher than the next most profitable big tech company, which had a profit ratio of just $390,551.
Meta Platforms' success is due to several factors, including its focus on artificial intelligence and its ability to attract and retain talent. The company has also effectively monetized its user base through advertising and other revenue streams. Consequently, it is well positioned to continue its position as the most profitable big tech company.

MoneyTransfers' CEO Jonathan Merry
Comparing the Big 4
Apple followed Meta Platforms in the second spot. The company's 147,000 employees earned it a profit of $57.4 billion in the last fiscal year, which translated into a profit per employee ratio of  $390, 551. Apple's impressive profits are a testament to the efficiency of its operations and the high quality of its products.
Alphabet, Google's parent company, is the third most profitable company regarding employee profit. Its employees make an average of $298,000 per year. A large part of Alphabet's success can be attributed to its innovative business model, which relies heavily on technology and data. 
In addition, Alphabet has a strong focus on customer satisfaction. This focus has helped it to maintain a loyal user base. 
Meanwhile, Microsoft is fourth on the list of big tech companies with the highest average profit per employee. Its average profit per employee figure was $271 663 in 2021. Its success is primarily due to its dominant position in the personal computer market. Microsoft's Windows system is installed on over 90% of all PCs. Moreover, its Office suite of productivity applications is the industry standard.
Which Sector Had the Best Profit per Employee Ratio?
Financials had the best profit per employee ratio. The sector registered an average profit of $78,073 per employee. This is likely because the financial sector comprises industry giants such as banks and insurance companies.
These companies can generate large profits by employing a small number of workers. In contrast, other sectors such as manufacturing and healthcare are composed of smaller businesses that employ a larger number of workers. As a result, these businesses have a lower profit per employee.
Technology came in second with an average profit ratio of $77,961. Meanwhile, Food, Beverages, and Tobacco came in third with an average profit ratio of $44 442.
The Worst Performing Sectors
On the other hand, the energy sector recorded the most significant dip in earnings. The sector's average loss per employee was $78,123. Transportation followed with a loss of $9,535 per employee, while Hotels, Restaurants, and Leisure returned a loss of $1,171 per employee.
The energy sector is reeling from a combination of factors that have eaten into the sector's profitability. It is grappling with the aftershocks of 2020's recession, biting inflation and the geopolitical uncertainties arising from the Ukraine war. As the other two sectors depend directly on energy, they've suffered adverse effects of the former's poor performance too.
Elizabeth Kerr
Elizabeth is a financial content specialist from Manchester. Her specialities include cryptocurrency, data analysis and financial regulation.