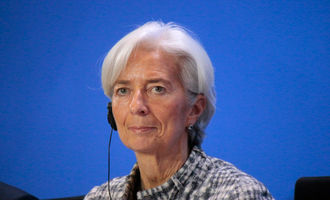 EUR/ZAR Pulls Back Ahead of the ECB and SARB Rate Decisions

Crispus Nyaga
The EUR/ZAR is hovering near its highest point since February this year as the market waits for the upcoming ECB and SARB rate decisions. The pair is trading at 17.50, which is about 11.60% above the lowest level this year.
ECB decision
The European Central Bank will conclude its two-day meeting on Thursday. This will be an important meeting since most analysts expect that it will hike interest rates for the first time in 11 years. They are torn whether the bank will hike rates by 0.25% and 0.50%.
The bank, which has trailed the Fed and the Bank of England, will raise interest rates in a bid to fight the soaring inflation. Data published on Tuesday by Eurostat showed that the European inflation surged to a record high of 8.6% in June. 
Unfortunately, there is a likelihood that inflation will keep rising in the next few months as Putin continues squeezing the region. There are concerns about whether he will restart the Nord Stream pipeline.
The ECB meeting comes at a time when there is a political crisis in Italy. Last weeek, the highly respected prime minister, Mario Draghi, delivered his resignation to the president. While some of the issues have been resolved, there is a possibility that the political crisis will resume in the next few months.
SARB decision
The EUR/ZAR price will also react to the latest decision by the South Africa Reserve Bank (SARB). The bank is also expected to deliver a giant 0.50% rate hike as it continues fighting inflation.
On Wednesday, data published by the statistics agency showed that the country's inflation surged to 7.4% in June. That was the highest it has been since 2009. Inflation rose above the SARB target of between 3% and 4%. It will be the fifth rate hike by SARB since last year. You can learn more about how to transfer EUR to ZAR here.
Crispus Nyaga
Crispus is a financial analyst with over 9 years in the industry. He covers the stock market, forex, equities, and commodities for some of the leading brands. He is also a passionate trader who operates his family account. Crispus lives in Nairobi with his wife and son.