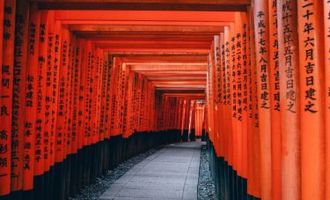 USD to JPY Rate Steady Ahead of BoJ Interest Rate Decision

Crispus Nyaga
The USD to JPY exchange rate is hovering near its 24-year high as the market waits for the upcoming Bank of Japan (BoJ) interest rate decision. The pair is trading at 138.14, which is a few points below the year-to-date high of 140. 
BoJ interest rate decision
The BoJ is one of the most powerful central banks globally because of the important role that Japan plays in the economy. The bank has more than $8 trillion in assets, which is actually bigger than the entire Japan GDP. 
The BoJ has defied odds in 2022 even as consumer and producer inflation has risen to the highest level in years. While other central banks like the Federal Reserve, Bank of England (BoE), and Bank of Canada (BoC) have hiked interest rates, the BoJ has maintained a hawkish tone.
It has left interest rates unchanged at -0.10% and continued to implement an aggressive quantitative easing (QE) policy. QE is a process in which a central bank prints money and buys government bonds. Its goal is to keep government bonds low. 
The BoJ has also been forced to intervene in the market by spending billions of dollars to stabilise the bond market.
These policies have pushed the Japanese yen to the lowest level in more than 2 decades. Therefore, the USD to JPY price will react to the latest BoJ monetary policy meeting that is scheduled for Thursday morning. Analysts expect that the bank will leave rates unchanged and continue with its asset purchases program.
Implications of a weaker yen
The Bank of Japan prefers a weaker yen because of the role that exports play to the economy. In 2020, the country exported goods worth over $623 billion, making it the fourth-biggest exporter in the world.
A weaker yen helps to promote exports by making its products significantly cheaper. Some of the biggest exporters in Japan are Toyota, Honda, Nissan, and Hitachi.
However, a weaker yen has dire consequences for many small companies in the country since they mostly depend on imports. For example, Japan's dollar stores are struggling because of the volume of products they buy from countries like China and Bangladesh.
The USD to JPY price will likely continue rising if the BoJ leaves interest rates unchanged. Analysts believe that the BoJ will only intervene when yen crashes to 145.
Crispus Nyaga
Crispus is a financial analyst with over 9 years in the industry. He covers the stock market, forex, equities, and commodities for some of the leading brands. He is also a passionate trader who operates his family account. Crispus lives in Nairobi with his wife and son.