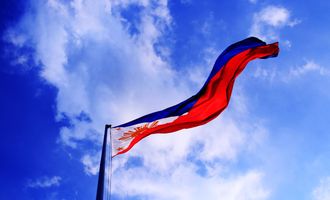 USD/PHP: Peso Rally Pauses Ahead of The Fed
The Philippine Peso is marginally lower on Wednesday, snapping a three-day winning streak as the USD/PHP pair pulls back from an 18-year high.
The Peso started the week well, gaining almost 1.5% against the U.S Dollar to P55.41. Despite the welcome reprieve, the Peso is down over 11% vs its U.S counterpart in 2022. Earlier this month, USD/PHP reached 56.53, an annual increase of 17% and the highest level since 2004.
The Peso's plunge makes it the worst-performing currency of the six largest Southeast Asian economies. Among the Association of Southeast Asian Nations (ASEAN), only the Vietnamese Dong has gained against the Dollar this year.
A weakening Peso along with the country's widening account deficit is driving inflation higher. Inflation currently stands at 6.1% annually but is expected to move above 7.0% — upping the pressure on the Philippine central bank to raise rates at its next policy meeting.
The biggest problem the Philippine economy faces, is the rising cost of oil. The country imports all of its crude oil, which is normally priced in US Dollars, fueling the widening account deficit. Subsequently, Fernando Marcos Jr's government has lowered its growth target to 6.5% to reflect the worsening economic situation.
US Dollar to Philippine Peso Outlook
Earlier this month, ING bank Manila senior economist Nicholas Antonio Mapa said he expects the US Dollar to trade higher against the Peso for the foreseeable future:
Continued Fed tightening amidst a global slowdown remains a very positive environment for the dollar
However, Mapa conceded the Philippine central bank may have one trick up it's sleeve — a surprise rate hike:
A battered currency could spark an emergency meeting for the BSP where they would hike ahead of schedule
Whether the Peso recovers in the near-term is unclear. For now, the consensus view is for USD/PHP to continue higher. That being said, a shock-and-awe surprise rate-hike from the Philippine central bank could trigger a reversal in the Peso's fortunes.
USD/PHP Price Chart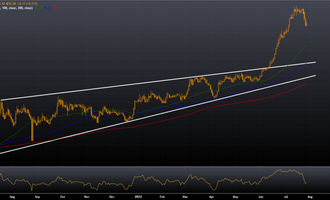 Elliot Laybourne
Elliott is a former investment banker with a 20 year career in the city of London. During this time he held senior roles at ABN Amro, Societe Generale, Marex Financial and Natixis bank, specialising in commodity derivatives and options market-making. During this time, Elliott's client list included Goldman Sachs, JP Morgan, Credit Suisse, Schroders Asset Management, and the Pennsylvania State Public School Employees Retirement System, amongst others. Today, he splits his time between Thailand and Dubai, from where he provides trading consultancy and business development services for family office and brokerage clientele.