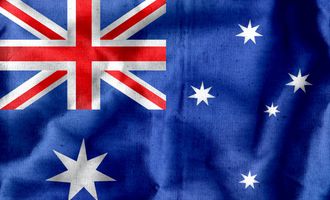 AUD/NZD Jumps to 4-Year High as NZ Data Disappoints
The Aussie Dollar gained more ground on its smaller neighbor on Thursday, sending AUD/NZD to the highest price since August 2018.
The Australian Dollar to New Zealand Dollar exchange rate hit an intra-day high of 1.1179, extending the Aussie Dollar's year-to-date gains vs the Kiwi to +8%.
Todays move follows the weaker-than-expected retail sales data in Australia. Retail sales improved by just 0.2% in Q2 vs expectations of a 0.5% increase. The poor data shows consumers are feeling the pinch of decades-high inflation. Nonetheless, the CPI print failed to put the brakes on the runaway Aussie Dollar rally. Instead traders took cues from this morning's business confidence data from New Zealand as signs the Kiwi is in worse shape than its Australian rival.
ANZ Business confidence data for July came in at -56.7, below estimates of -55. Although the figure is up from June's -62.6 print, the Kiwi sold-off, extending the Australian Dollar's three-day win-streak. As a result, AUD/NZD looks primed to enter a price-discovery phase, which could take the pair higher still.
Improving Technical Outlook
The weekly price chart shows favorable conditions for the Australian Dollar. The pair is trading above the long-term Weekly Moving Averages (WMAs). Furthermore, the 50-WMA (green line) is above the 100 and 200-week indicators (red and blue, respectively), suggesting bullish momentum is picking up.
Considering the Australian Dollar's relative strength, we may expect it to push higher in the coming weeks. In that event, a logical price target is the October 2017 peak at 1.1290.
However, the Relative Strength Index (RSI) is entering overbought territory. The gauge reads 69.14, just below the 70.0 level, which indicates a rally may be close to exhaustion. That being said, the weekly RSI reached a record-high of 77.4 in June. Therefore, sellers may be reluctant to sell into this rally.
For now, the technical outlook remains bullish. However, a weekly close below the August 2020 high of 1.1043 could encourage profit-taking. For that reason, a close below 1.1043 negates the positive near-term outlook.
AUD/NZD Price Chart (Weekly)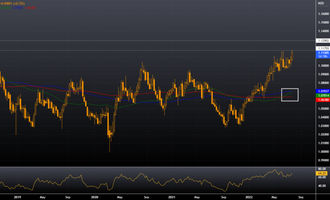 Elliot Laybourne
Elliott is a former investment banker with a 20 year career in the city of London. During this time he held senior roles at ABN Amro, Societe Generale, Marex Financial and Natixis bank, specialising in commodity derivatives and options market-making. During this time, Elliott's client list included Goldman Sachs, JP Morgan, Credit Suisse, Schroders Asset Management, and the Pennsylvania State Public School Employees Retirement System, amongst others. Today, he splits his time between Thailand and Dubai, from where he provides trading consultancy and business development services for family office and brokerage clientele.